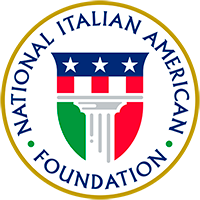 About

Join

Events

Programs

Partnerships

Culture

NIAF Condemns Vandalization of Columbus Statues in Washington, D.C., and in New York City

FOR IMMEDIATE RELEASE

CONTACT:
Natalie Wulderk
nwulderk@niaf.org
+1-202-939-3117

---

(Washington, D.C. – April 20, 2021) The National Italian American Foundation (NIAF) condemns the recent vandalization of the Columbus statues at Union Station, a National Park site in Washington, D.C., and at Columbus Circle in New York City, and requests that elected officials and law enforcement protect these public memorials from further damage so that a substantive dialogue to determine their place in modern society can be carried on in a civil manner.

NIAF feels strongly that as citizens, we should not attempt to deny America's history, nor should we try to erase it altogether. Our nation provides ample opportunity to engage in reasonable debate in the public square regarding various aspects of historical figures' legacies. All individuals are flawed, and all memorials to them represent just a snapshot of our history, now measured against 21st century sensibilities.

For most Italian Americans, Columbus remains an enduring symbol of pride in their heritage representing the important values of risk and discovery that are at the heart of the American Dream.

---

The National Italian American Foundation (NIAF) is a non-profit, non-partisan organization dedicated to preserving, promoting, and protecting the Italian American heritage and culture. To learn more about the Foundation and become a member, please visit www.niaf.org.