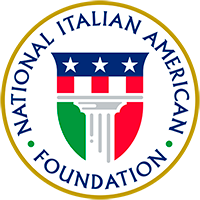 About

Join

Events

Programs

Culture

Support

NIAF Celebrates Italian Heritage and Culture in the Bronx

NIAF News Releases

Official Statement on the Passing of Former NIAF National Vice Chairman Joseph R. Cerrell

FOR IMMEDIATE RELEASE

Contact:   Elissa Ruffino (NIAF) 202/939-3106 or elissa@niaf.org

---

Attribute to the National Italian American Foundation (NIAF) Board of Directors

The National Italian American Foundation Board of Directors is deeply saddened by the death of the Foundation's former vice chairman Joseph R. Cerrell, who passed away today near his beach home in Oxnard, Calif., following complications from pneumonia. He was 75. All who worked with him during the 16 years in which he served as the Foundation's National Vice Chairman (2005-2009), President (1999-2005), and Member (1994-1999) of the Board of Directors, will feel the loss of his friendship, guidance and dedication.

Active in the Italian American community, Joe was admired and respected by Italian and international leaders and all ethnic groups. His visionary leadership and support have advanced the mission of NIAF. Joe's tireless efforts to stop ethnic stereotyping of any individual or group will be long remembered by all who served with him on the Foundation's Media Institute and his chairmanship of NIAF's Public Affairs Committee.

Power broker, veteran campaign consultant, political kingmaker, policy confidant, opinion leader, advisor, professor, mentor and role model are just a few titles that describe the numerous roles Joe played during the more than 50 years he was involved in public affairs.

He was one of the most respected and admired individuals in his profession. Joe advised national leaders from Presidents John F. Kennedy and Lyndon B. Johnson to Vice Presidents Hubert H. Humphrey and Albert Gore as well as many state and local officials over the past five decades. He started his career in the 1950s as a student political activist at the University of Southern California and later founded and served as Chairman of Cerrell Associates, Inc., one of California's oldest, largest and most respected public affairs firms.

His grandparents Giussepina and Francesco Cerrella emigrated from Italy's region of Calabria. In 1941, when Joe's father, Salvatore, enrolled his son in school in Queens, N.Y., he dropped the letter "A" from Joe's last name due to the outbreak of World War II and the discrimination against Italian Americans. Due to his strong family roots, Joe's passport reflects the original family spelling. On a recent trip to Italy, he was appointed honorary Mayor of Rossano in the province of Cosenza, Italy.

His passion in life was to instill the appreciation for oFOR IMMEDIATE RELEASE

Contact:   Elissa Ruffino (NIAF) 202/939-3106 or elissa@niaf.org

---

While David Greco, owner of Mike's Deli—the original Arthur Avenue Deli, was preparing eggplant parmigiano on The Food Network, Anne Del Raso, wife of NIAF President Joseph V. Del Raso, Esq. was watching. A year later when Ann met David during NIAF's gala convention weekend, she quickly turned to Joe and suggested a much needed trip to Mike's Deli to purchase Italian delicacies and tour the famous Arthur Avenue Market. Joe expanded her idea to include NIAF's leadership and community members in New York. With am immediate call to Bronx's own John F. Calvelli, NIAF secretary and Wildlife Conservation Society executive vice president for public affairs, a date was set!


NIAF board of directors with David Greco, owner of Mike's Deli

A tour of the Bronx's Belmont neighborhood was scheduled for December 5. Belmont is the newest business improvement district (BID) in New York City and one of the only (BID)'s in the country promoting Italian heritage and culture. To celebrate the neighborhood's designation, John Calvelli, Frank Franz, chair of the Belmont Improvement District, Judge Dominic Massaro and Bronx native Rocco Commisso led the tour. Matthew Di Domenico, Sr., Salvatore M. Salibello and Michael A. Zampardi, members of the Foundation's board, participated in the tour. The group was also joined by NIAF's area coordinator Susan Paolercio and scholarship recipient, Giuseppe Poderati of Palermo, Italy. RAI-2 ,CUNY-TV and WLIW filmed NIAF's visit to a host of delis, bakeries and fisheries surrounding the Market as well as our Lady of Mt. Carmel Church, Casa della Mozzarella, Borgatti's and the Belmont Branch Library and Cultural Center. Prior to lunch, David Greco was presented with an honorary award and plaque. Joe Del Raso spoke about the warm hospitality and friendship the Greco family has shown to NIAF.


NIAF leadership during the walking tour on Arthur Avenue

The tour and presentation concluded with a special luncheon at Zero Otto Nove on Arthur Avenue. Delicious pizzas, pastas and Italian specialties were served as everyone enjoyed the camaraderie.of the Christmas season. At another table, NFL hall of fame quarterback Fran Tarkenton, was also enjoying lunch with this family and friends from the Bronx. NIAF leaders greeted and gifted him with Foundation pins. After a relaxing lunch, everyone scurried out to stores including Mike's Deli, Biancardi Meats, Madonia Breads and Randazzo's Seafood to purchase Italian delicacies sampled throughout the day to bring home to their families.ur rich Italian American culture in the hearts of young Italian Americans and challenged them to advance the Foundation's educational mission through hard work and commitment to NIAF.

Washington, DC
December 3, 2010
Contact: Natasha Borato, 202/939-3116, natasha@niaf.org

The National Italian American Foundation (NIAF) is a non-profit organization based in Washington, D.C., dedicated to preserving the heritage of Italian Americans. Visit www.niaf.org.