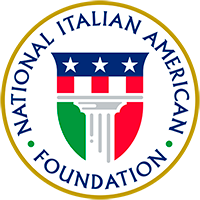 About

Join

Events

Programs

Culture

Support

Ferrero is a premier sponsor of NIAF. Learn More

NIAF Announces Five New Corporate Sponsorships

FOR  IMMEDIATE RELEASE

Contact: Elissa Ruffino, 202-939-3106, elissa@niaf.org

---

** NIAF Members Receive Exclusive Discounts**

(WASHINGTON, D.C. – August 1, 2016) The National Italian American Foundation (NIAF) is pleased to announce new corporate sponsorships with: Babbel, an online language instruction app; La Cucina Sabina, a six-day cooking vacation in Italy; Granoro, a pasta and specialty Italian products company; Moneta Cookware, an Italian cookware brand; and Nonno Box, a monthly subscription of  gourmet regional Italian products shipped in a box.

"NIAF's new collaborations with these respected brands are an excellent opportunity for organizations, groups and for–profit businesses to provide substantial benefits to the Foundation's members while at the same time to support our mission," NIAF President John M. Viola said. "NIAF also will showcase these brands on its site, blog and online media postings to further promote them and our ongoing sponsorships."

Founded in 2007 and developed by language experts, Babbel offers 14 languages including Italian, Spanish and French.  The online app has helped millions learn to speak a foreign language with confidence and ease. Real-life conversations start during the first lesson with a 15-minute bite-sized session fitting easily into anyone's schedule. www.babbel.com.

Just north of Rome in the Sabine Hills, La Cucina Sabina combines cooking lessons, food, culture and friendship into a six-day vacation. Lodging at a villa, meals with wine pairings, and cultural and culinary excursions, are all part of the cooking experience. The cooking focuses on authentic Italian cuisine, regional recipes and farm-to-table ingredients. www.lacucinasabina.com.

The Perugia-based company makes more than 150 different types of pasta, all produced with the highest quality durum wheat semolina to its customers. Founded in 1967, Granoro continues in the tradition of its founder, Attilio Mastromauro, and his family, to create products to prolong the health of families worldwide. www.granoro.it/en.

Made in Italy since 1875, Moneta Cookware brings an Italian legacy of cookware styles with innovative features and Italian design to generations of families. Based in Milan, Italy, the company offers an assortment of non-stick and ceramic coatings to meet consumers' needs and preferences. www.moneta-cookware.com

A subscription to Nonna Box is like travelling to Italy without leaving your kitchen. Each month, a Nonna Box arrives with six traditional imported products from a different region of Italy. Also included is a story of a local Italian nonna and her favorite traditional recipes. Nonna Box brings the essence and variety of Italian cuisine to dinner tables.  www.nonnabox.com.

Through these new corporate sponsorships, NIAF members can enjoy special exclusive discounts. NIAF members can log in to the members-only section of www.niaf.org to access promotional codes and instructions for exclusive offers.

Not a member, but would like to be part of the NIAF family?   To join, visit: www.niaf.org.

The National Italian American Foundation (NIAF) is a non-profit organization based in Washington, D.C., and dedicated to preserving the heritage of Italian Americans.   Visit www.niaf.org.