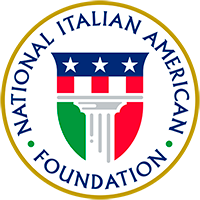 About

Join

Events

Programs

Partnerships

Culture

NIAF 41st Anniversary Gala Weekend, October 14-15, 2016 Washington Marriott Wardman Park Hotel, Washington, DC

FOR IMMEDIATE RELEASE

Contact:
RGI events + public relations
o.202.738.4713 / m.703.785.7380
NIAFGala@rgievents.com

---

The National Italian American Foundation hosts a robust weekend of events featuring the best in Italian food, beverage and cultural experiences capped off with a Black Tie Gala Awards Dinner honoring Film Directors Joe and Anthony Russo (The Avengers), football great Franco Harris (Pittsburgh Steelers) and many others.

(Washington, D.C. – October 3, 2016) The National Italian American Foundation (NIAF) will host its annual Gala Weekend October 14th & 15th at The Washington Marriott Wardman Park Hotel in Washington, DC. This exciting 2-day event, held during National Italian American Heritage Month, is packed with educational activities and cultural events celebrating the best of Italy here in the USA.

The weekend concludes with a black-tie gala awards dinner, where 1700 guests will enjoy exciting entertainment, Italian specialty fare and wine from this year's NIAF Region of Honor, Piemonte, and fete Italian American notables, who have made massive cultural and social impact strengthening the Italian American identity and heritage. These distinguished guests include Joseph and Anthony Russo, Franco Harris (Pro Football Hall of Famer, Pittsburgh Steelers) and Dr. Aileen R. Sirey (representing the National Organization of Italian American Women) among many others.

NIAF is the largest and most faithful representative of over 25 million Italian Americans living in the United States.  The two most important objectives that the NIAF aims are to ensure that Italian Americans continue to keep alive and present the rich heritage of their values and cultural traditions, and to make sure that the Italian American community preserves and remembers the great contribution Italians have made to the history and progress of the United States.

Expected attendees include Vice President Joe Biden and Dr. Jill Biden, Italy's Ambassador the United States Amb. Armando Varricchio, Supreme Court Justice The Honorable Samuel Alito, Baseball Hall of Famer Mike Piazza, Entertainer Joe Piscopo, Actress Marissa Tomei, Mr. Tommy Matola, and Mr. Robert De Niro– along with honorees Joe and Anthony Russo, Businessman Stefano Pessina CEO of Walgreens Boots Alliance, Inc., Pro Football Hall of Famer Franco Harris, Paralympic Gold-medalist Linda Mastandrea, Dr. Aileen R. Sirey, Singer and Songwriter Tony Renis, Maria Franca Ferrero of The Ferrero Group and Luigi Lavazza S.p.A Chairman Giuseppe Lavazza.

Perhaps the most anticipated facet of the Gala Awards Dinner is the luxury gift bag attendees receive upon departure, lauded in DC as the last true gala swag bag on the social circuit. This year's bags contain products from over a dozen Italian partners including Ferrero Rocher, Lavazza, Alitalia, DelGrosso, Colavita and more!

Arrivals for the Gala begin at 5:30 pm. There will be 2 step and repeats leading into the NIAF Gala Reception taking place in the Marriott foyer. Attendees will move into the Ballroom at 7:00 pm for Dinner and the Awards Program, and at 10:00pm guests will adjourn to the Lounge Bar for the most famous Italian Party in America, featuring live music and spirited sing- alongs with singer/songwriter Ciro Di Lorenzo – an after-party NOT to be missed!

Gala Tables and Sponsorships are available through the organization by visiting www.NIAF.org.gala
Find the full schedule of all the weekend's events HERE
All attendees listed above are subject to change before the Gala date

LIMITED MEDIA SEATING FOR THE GALA IS AVAILABLE
PLEASE CONTACT RGI EVENTS + PUBLIC RELATIONS VIA EMAIL AT NIAFGALA@RGIEVENTS.COM OR AT 202.738.4713.

NIAF representatives are available both pre-event and onsite to answer questions and provide interviews and quotes on the event. If you would like to attend any aspect of the event on a Media pass, request a pre-event interview or request a media tour during the weekend please use the contact information above.

#######

The Details

Who:
The National Italian American Foundation

What:
41st Anniversary Gala Weekend
2 Days of food, beverage, product samples, giveaways, cultural experiences, meet and greets, cooking demonstrations, wine pavilion, film screenings, workshops and amazing parties capped off with a star-studded black-tie Gala celebration

Where: The Washington Marriott Wardman Park Hotel

When: October 14th & 15th, 2016

Additional Information: www.NIAF.org/GALA

Connect on Social

Facebook – www.facebook.com/niaf.org
Twitter – @NIAForg
Instagram – www.instagram.com/niafitalianamerican
You Tube – www.youtube.com/user/NIAFITALY

The National Italian American Foundation (NIAF) is a non-profit organization dedicated to preserving and protecting the Italian American heritage and culture. Based in Washington, D.C., it is the major advocate for nearly 25 million Italian Americans, the nation's fifth largest ethnic group. To learn more about the Foundation, visit www.niaf.org.