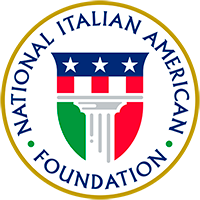 About

Join

Events

Programs

Culture

Support

New York Golf Tournament Kick-off Reception

FOR IMMEDIATE RELEASE 

Contact:   Elissa Ruffino (NIAF) 202/939-3106 or elissa@niaf.org

---

SPONSOR: The National Italian American Foundation (NIAF)

WHEN: Wednesday, June 13, 2012
6:30 – 9:30 p.m.

WHERE: The Intrepid Sea, Air & Space Museum
46th Street and 12th Avenue
New York, N.Y.

Emmy Award-winner Michael Gargiulo, co-anchor for WNBC's "Today in New York," will be the master of ceremonies at the National Italian American Foundation's (NIAF) New York Golf Tournament kick-off reception at the Intrepid Sea, Air & Space Museum in New York, N.Y. on Wednesday, June 13, 2012. Joining Michael is Christopher Macchio who will sing the U.S. and Italian National anthems. ActorsMichael Badalucco and Tony Lo Bianco, who have been special guests in the past, are expected to attend. The evening includes food, wine, musical entertainment and a raffle.

The event is open to all NIAF members and those interested in participating in the August golf tournament. The NIAF 8th Annual New York Golf Tournament is scheduled to be held on August 13, 2012, at the Old Westbury Golf & Country Club with a 10:30 a.m. shotgun start. Golf packages include registration, 18 holes of golf, breakfast, lunch, cocktail hour, silent auction and awards dinner. To join NIAF visit: www.niaf.org/membership.

The Intrepid Sea, Air & Space Museum is centered on the aircraft carrier Intrepid (CVS-11), one of the most successful ships in U.S. history, and now a national historic landmark. In 1943, Intrepid was commissioned and served in World War II. She went on to serve as one of the primary recovery vessels for NASA, three tours of duty off Vietnam, and submarine surveillance in the North Atlantic during the Cold War. Today, she continues her service as an educational center and a monument to all who have served our nation in uniform. For more information on the Intrepid Sea, Air & Space Museum, go to www.intrepidmuseum.org.

Proceeds from the golf tournament benefit NIAF scholarship and educational programs for the New York area. The Foundation has awarded millions of dollars in scholarships and cultural grants since its inception, including more than $1,000,000 in 2011. Last year, the average scholarship to students in the United States was more than $3,000.

For information, contact Nicholas Caiazzo at 212-915-5121, nicholas.caiazzo@wilsonelser.com or Katie Rictor at 202-939-3122, krictor@niaf.org.

Media Contacts: Elissa Ruffino, 202-939-3106, elissa@niaf.org.
Gina Ghilardi, 202-939-3116, gina@niaf.org

The National Italian American Foundation (NIAF) is a non-profit organization dedicated to preserving and promoting the heritage of Italian Americans. To learn about our programs/events, visit www.niaf.org.