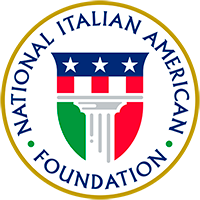 About

Join

Events

Programs

Culture

Support

Michela Alioto – Pier Named San Francisco Supervisor *NIAF Sends Heartiest Congratulations*

FOR IMMEDIATE RELEASE

Contact:   Elissa Ruffino (NIAF) 202/939-3106 or elissa@niaf.org

---

(Washington, DC—January 29, 2004) Michela Alioto-Pier was appointed to the Board of Supervisors for the City and County of San Francisco, by Mayor Gavin Newsom on January 26, 2003. Alioto-Pier is the granddaughter of former Mayor Joseph Alioto, who was one of the early supporters of the National Italian American Foundation (NIAF) and served as the Foundation's vice president, and the niece of San Francisco attorney Angela Alioto who previously served as a member of the Board of Supervisors.

"NIAF heartily congratulates Michela on this wonderful new position. We are very proud of her many achievements and her dedication to public service," NIAF President Joseph R. Cerrell, said.

"Michela represents a rising Italian American star in the political world and an outstanding role model for future generations of Italian Americans," Jeffrey M. Capaccio, Esq., NIAF regional vice president in the Far-West region, said.

Alioto-Pier worked as a policy aide to former vice president Al Gore, one of the dignitaries present at the swearing-in ceremony. She will serve the remainder of former supervisor Newsom's term until November.

Alioto-Pier, 35, was appointed to the San Francisco Port Commission in May. She is a partner in a wine business and a disability activist since a 1981 ski-lift accident forced her to use a wheelchair.

The National Italian American Foundation (NIAF) is a non-profit, non-partisan foundation headquartered in Washington, DC dedicated to promoting the contributions of Italian Americans. The Foundation has a wide-range of programs that provide scholarships and grants, conferences and cultural seminars. Visit our website at www.niaf.org.