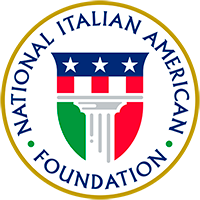 About

Join

Events

Programs

Culture

Support

Medical Leader John Rosa Joins National Italian American Foundation Board of Directors

FOR IMMEDIATE RELEASE

Contact:   Elissa Ruffino (NIAF) 202/939-3106 or elissa@niaf.org

---

(Washington, DC – March 19, 2008) Dr. John P. Rosa, a renowned chiropractor and community organizer, has been elected to the Board of Directors of the National Italian American Foundation (NIAF). The election was held March 14 during the Foundation's board meeting at the Embassy of Italy in Washington, D.C.

"A longtime friend and supporter of NIAF, John has served as the Foundation's coordinator for the state of Maryland. His community experience and medical expertise will strengthen the composition of NIAF's board," NIAF Chairman Dr. A. Kenneth Ciongoli said.

A longtime NIAF supporter, Rosa has established himself as a leader in the chiropractic and physical therapy fields, managing the business and marketing affairs of 13 clinics in Maryland and Virginia. He also owns his own practice in Rockville, and provides consultative services to medical, legal, and insurance professionals.

Rosa began his career as a chiropractor in 1992, working for practices in New York and Maryland. He has worked simultaneously in the consulting field for companies regarding ergonomics and biomechanics and as a post graduate faculty member for New York Chiropractic College.

He has also recently founded a Spanish media company. As president and CEO of Suburban Hispanic Media, LLC he is bridging the gap for the business world to reach the growing Spanish communities in the United States. The company has its own products such as yellow page directories and magazines and offers a wide variety of media consulting as an agency to brand companies into this ever growing market.

Along with consultation, private practice and his newest venture in Spanish media, Rosa has served as the national director of fundraising for Cenacoli Mariani, a non-profit organization helping children internationally. He is also on the board of trustees of the New York Chiropractic College.

Rosa graduated from Rutgers University with a Bachelor of Arts in biological science and received a degree in chiropractic medicine from the New York Chiropractic College.

Current members of the NIAF Board of Directors include some of the country's top business leaders, including Ben Cammarata, chairman of TJX Companies, Inc.; Rocco B. Commisso, chairman and CEO of Mediacom Communications Corporation; Mario J. Gabelli of Gabelli Asset Management, Inc.; and James J. Schiro, CEO of Zurich Financial Services.

Other newly elected NIAF board members are: Gabriel A. Battista, former executive chairman of Talk America; Juanita Campitelli, NIAF advocate; Robert E. Carlucci, founder and owner of R&R Ventures; Kenneth G. Langone, co-founder of Home Depot and president and founder of Invemed Associates Inc.; John F. Scarpa, co-founder of American Cellular Network Corporation; and Michael A. Zampardi, business executive and former senior managing director at Bear Stearns.

The National Italian American Foundation (NIAF) is a non-profit organization based in Washington, D.C., dedicated to preserving the heritage of Italian Americans. Visit www.niaf.org.