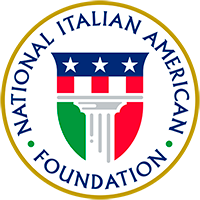 About

Join

Events

Programs

Culture

Support

Media advisory: Hon. Franco Frattini, Italian Minister of Foreign Affairs, To Address Public Policy Forum

FOR IMMEDIATE RELEASE

Contact:   Elissa Ruffino (NIAF) 202/939-3106 or elissa@niaf.org

---

MEDIA ADVISORY

EVENT: HON. FRANCO FRATTINI, ITALIAN MINISTER OF FOREIGN AFFAIRS, TO ADDRESS PUBLIC POLICY FORUM

SPONSOR: NATIONAL ITALIAN AMERICAN FOUNDATION (NIAF)

WHEN: Thursday, May 7, 2009
1:00 p.m.

WHERE: The United States Capitol
Washington, DC

Hon. Franco Frattini, Italy's Minister of Foreign Affairs, will serve as keynote speaker at a National Italian American Foundation (NIAF) Frank J. Guarini Public Policy Forum on Thursday, May 7, 2009.

"Italy in the Global Outlook" will be the topic of Hon. Frattini's speech. He will emphasize U.S. – Italy relations, the upcoming G-8 Summit in L'Aquila and ongoing earthquake relief efforts in Italy's region of Abruzzo.

Members of Congress, Italian-American business executives, government officials, opinion leaders and other Washington notables, will join Representatives Pat Tiberi and Bill Pascrell, co-chairmen of the Italian American Congressional Delegation of the 111th United States Congress.

On April 15, 2008, Frattini was elected to the Chamber of Deputies in the Friuli-Venezia Giulia regional constituency, representing the Polo delle Libertà and has been Italian Minster for Foreign Affairs since May 8, 2008.

He has held various government positions including juridical councillor of the Minister of the Treasury, juridical councillor of the Deputy Prime Minister, legal advisor and deputy Secretary-General in the Prime Minister Office. Under Prime Minister Silvio Berlusconi, Frattini was Secretary-General in the Prime Minister's Office from May 1994 through January 1995. In 1996 he became chairman of the Parliamentary Committee for Intelligence and Security Services and State Secrets and a member of the Constitution Affairs Committee.

NIAF is a nonpartisan, non-profit organization that serves as the national voice of 25 million Italian Americans an economic, social and cultural bridge between Italy and the United States. Our cornerstone programs include scholarships for young people and grants to support educational and cultural activities at many colleges and universities.

Media Contact: Elissa Ruffino, 202/939-3106, elissa@niaf.org.

The National Italian American Foundation (NIAF) is a non-profit organization dedicated to preserving and promoting the heritage and culture of Americans of Italian descent.