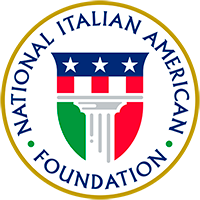 About

Join

Events

Programs

Culture

Support

Lidia Matticchio Bastianich To be Honored at NIAF Gala

FOR IMMEDIATE RELEASE

Contact:   Elissa Ruffino (NIAF) 202/939-3106 or elissa@niaf.org

---

LIDIA MATTICCHIO BASTIANICH TO BE HONORED AT NIAF GALA

(WASHINGTON, D.C. — October 8, 2009) Lidia Matticchio Bastianich, chef, restaurateur, cookbook author, philanthropist and Public Television cooking show host, will be honored at the National Italian American Foundation's (NIAF) 34th Anniversary Awards Gala in Washington, D.C. Bastianich will receive a NIAF Special Achievement Award for Humanitarian Service on October 24, 2009 at the Hilton Washington. The black-tie event begins with a 7 p.m. reception followed by dinner and an awards ceremony.


Lidia Matticchio Bastianich

The NIAF gala is one of the premier annual events in the nation's capital, attracting more than 3,000 guests from the United States and Italy. In keeping with our tradition of hosting the president, President Barack Obama has been invited to attend. Comedian Jimmy Kimmel, host of ABC's "Jimmy Kimmel Live!," will serve as the evening's master of ceremonies.

Honorees joining Bastianich include Massimo d'Amore, CEO of PepsiCo Americas Beverages; Carla Gugino, actor from the film "The Watchmen" and in the HBO series "Entourage;" Janet Napolitano, U.S. Secretary of the Department of Homeland Security; and Antonello Venditti, renowned Italian singer and songwriter. Venditti also will be performing on the evening of Friday, October 23 in the hotel's International Ballroom.

Bastianich uses her talent as a chef to organize benefits and generate support for humanitarian causes. Here in the nation's capital, Bastianich recently participated in a series of charitable dinners for "Art. Food. Hope." raising $100,000 for D.C. Central Kitchen, Martha's Table and FreshFarm Markets. In April 2009, the women in Bastianich's family became the public faces of UNIFEM's national campaign to "Say No to Violence Against Women." As co-chair of numerous events sponsored by UNICEF and UNIFEM, Bastianich also raised funds to increase awareness about female refugees in war-torn Kosovo, all while advocating for greater recognition of the integral roles performed by women worldwide within families, communities and society. Accordingly, Bastianich helped launch "The UNIFEM/International Alert Millennium Peace Prize for Women" to honor organizations and women engaging in conflict prevention and resolution.

An Italian war refugee who came to the United States, Bastianich gained notoriety through her television cooking shows. The turning point in her career came in 1993 when she was invited to film an episode for Julia Child's PBS series, "Julia Child: Cooking With Master Chefs." After her appearance, she was given her own show, "Lidia's Italian Table." This year, her popular PBS cooking series, "Lidia's Italy," was named Best National Cooking Show by the James Beard Foundation and nominated for an Emmy in 2008. She owns several critically acclaimed restaurants in New York, Pittsburgh and Kansas City. Lidia and her son, Joe, also produce award-winning wines at Bastianich and La Mozza vineyards in Italy. She has written best-selling cookbooks including "Lidia's Italy," "Lidia's Family Table," "Lidia's Italian-American Kitchen," and "Lidia's Italian Table." Together with her daughter, Tanya, she wrote "Lidia Cooks from the Heart of Italy," to be released in October 2009 with 52 new episodes of the series "Lidia's Italy."

LM Wines will be the official wine sponsor of the gala dinner. Tickets to Saturday's gala begin at $400 per person. Proceeds will benefit NIAF's educational programs. For tickets or sponsor information, contact Jerry Jones at 202/387-0600 or jerry@niaf.org, or register online at www.niaf.org.

The National Italian American Foundation (NIAF) is a non-profit organization dedicated to preserving and promoting the heritage and culture of Americans of Italian descent.