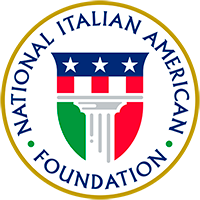 About

Join

Events

Programs

Culture

Support

Ferrero is a premier sponsor of NIAF. Learn More

"Let Have That Music Play" 17th Annual Sergio Franchi Memorial Concert

FOR IMMEDIATE RELEASE

Contact:   Elissa Ruffino (NIAF) 202/939-3106 or elissa@niaf.org

---

(WASHINGTON, D.C. – JULY 27, 2011) Once again, the highly anticipated annual concert that is known as the most loved musical event of New England and for the last 17 years has been attracting its fans by the thousands is COMING BACK!

Hosted by Eva Franchi, wife of the great romantic tenor Sergio Franchi, the 17th annual memorial concert "Let's Have That Music Play!" will take place at the 240 acre Franchi Estate in Stonington, Connecticut on Saturday, September 10, 2011.

The concert will feature the world-famed tenor Marcello Giordani, from the Metropolitan Opera, one of the most significant tenors of his generation who frequently gifted the Sergio Franchi Foundation with his great talented and unwavering support. Giordani will be joined by the American tenor James Valenti, the newest, young leading sensation poised on the edge of international stardom, capturing his audiences not only through his brilliant voice but with his handsome and elegant stage presence. Also returning is Michael Amante, who is known as the "People Tenor" for his charming and engaging performances, Giada Valenti, the beautiful and talented, singer and songwriter from Venice, Italy, and introducing Alfio, an Italo-Australian singer and songwriter rightfully known as "The Voice of Passion," just to name a few. The star-studded event will be accompanied by conductor Jeff Domoto and his 32 piece symphony orchestra! The concert program will include the 13 grant recipients who were the winners of the Metropolitan Opera House and the Academy of Vocal Arts in Philadelphia.

The Sergio Franchi Foundation has gifted more than 400 scholarships to young tenors and sopranos across the world and plans to continue its efforts to keep the very music that her late husband, Sergio Franchi, was always known for, those most loved operatic arias, great Italian classics and love songs! The concert has been sold out each year, expecting over 4,000 people, so make sure to order your tickets now!

For more information about the upcoming show, please call (860) 535 – 9429 or visit www.sergiofranchi.com. Your ticket is your generous donation to the Foundation and will only be $30 this year. To purchase your tickets, please send a check made out to The Sergio Franchi Music Foundation, 91 Sergio Franchi Drive, Stonington, CT 06378.