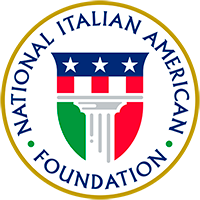 About

Join

Events

Programs

Culture

Support

John F. Scarpa Donates $15 Million to Villanova University School of Law

FOR IMMEDIATE RELEASE

CONTACT:
Natalie Wulderk
nwulderk@niaf.org
+1-202-939-3117

---

NIAF Congratulates its Former Board Member for his Foundation's Contribution to Higher Education

(Washington, D.C. – November 18, 2020) The National Italian American Foundation (NIAF) is proud to announce that former NIAF Board Member John F. Scarpa has donated a $15 million gift through his namesake foundation to Villanova University's Charles Widger School of Law, which will launch a new phase of entrepreneurship initiatives and scholarship.

"John Scarpa is one of America's leading entrepreneurs and philanthropists," said NIAF Chairman Patricia de Stacy Harrison. "On behalf of the Foundation, we are proud to recognize John Scarpa's commitment to ensuring that new generations will be prepared to embrace entrepreneurship and innovation, and thereby strengthening our civil society, helping to inspire innovative entrepreneurs for the future. Our Italian American ancestors worked hard so that their children could attain what was denied to them—opportunity and a pathway to higher education. Congratulations to John and Jana Scarpa for demonstrating these values which will be a benefit to so many through their John F. Scarpa Foundation."

In 2015, Mr. Scarpa's gift of $5 million to Villanova University established the John F. Scarpa Center for Law and Entrepreneurship, which serves as a hub for academic and practical discussions about entrepreneurship and law, and hosts dozens of speakers from law and business each year. His most recent gift of $15 million will expand many of the Center's programs and initiatives.

"More than ever, we need innovative leaders to tackle challenging issues with bold solutions," said John F. Scarpa regarding his vision for the gift in Villanova University's press release. "As a long-time supporter of Villanova and its mission, this new investment will foster an entrepreneurial mindset across campus. I believe in Villanova University and in its Law School and know that—together—we can inspire tomorrow's leaders who will change the world for the better. If the Law School is 'where law meets business,' then the Scarpa Center is 'where law meets innovation'."

In addition, Mr. Scarpa's lifetime giving of $20 million to Villanova, the University's Law School building will be renamed in his honor.

"As a fellow Villanova University alumnus who shares a decades-long close personal friendship with John Scarpa, I send my congratulations and thanks to John for his generous donation to the University," said NIAF Board Member and Chairman Emeritus Joseph V. Del Raso. "His cross-disciplinary approach to encouraging entrepreneurship within the context of legal studies is invaluable for students in the 21st century. I look forward to seeing the benefits reaped by his donation in the years to come."

During his career, Mr. Scarpa pioneered the development and operation of cellular telephone and cable television systems throughout the United States. His groundbreaking work in the field began in 1982 when he founded the American Cellular Network Corporation. The following year, his company became the first publicly traded cellular telephone company in the United States. In 1990, Mr. Scarpa co-founded Unitel Wireless Communications, where he built and managed cellular markets around the country. Mr. Scarpa also developed and operated cellular telephone systems throughout the United States and was one of the original members of the Cellular One Network. He was instrumental in establishing the New Jersey and the Northeast Cable TV Associations.

Through the John F. Scarpa Foundation, he supports education, healthcare, and disadvantaged families. He is also the principal benefactor of the Frank and Edith Scarpa Regional Cancer Center in Vineland, NJ.

NIAF honored Mr. Scarpa with the Special Award for Entrepreneurial Spirit in 2008.

---

The National Italian American Foundation (NIAF) is a non-profit, non-partisan organization dedicated to preserving, promoting, and protecting the Italian American heritage and culture. To learn more about the Foundation, please visit www.niaf.org.