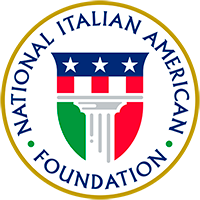 About

Join

Events

Programs

Culture

Support

Jimmy Kimmel To Emcee Washington Gala

FOR IMMEDIATE RELEASE

Contact:   Elissa Ruffino (NIAF) 202/939-3106 or elissa@niaf.org

---

JIMMY KIMMEL TO EMCEE WASHINGTON GALA

(WASHINGTON, D.C. — October 14, 2009) Jimmy Kimmel, host and executive producer of ABC's late-night talk show "Jimmy Kimmel Live!," will emcee the National Italian American Foundation's (NIAF) 34th Anniversary Awards Gala in Washington, D.C. on October 24, 2009 at the Hilton Washington. The black-tie event begins with a 7 p.m. reception followed by dinner and an awards ceremony.


Jimmy Kimmel

The NIAF gala is one of the premier annual events in the nation's capital, attracting more than 3,000 guests from the United States and Italy. In keeping with our tradition of hosting the president, President Barack Obama has been invited to attend.

Actor Carla Gugino, from the film "The Watchmen" and in the HBO series "Entourage," leads the list of this year's honorees. Gugino will be joined by Lidia Matticchio Bastianich, chef, restaurateur, cookbook author, philanthropist and Public Television cooking show host; Massimo d'Amore, CEO of PepsiCo Americas Beverages; Janet Napolitano, U.S. Secretary of the Department of Homeland Security; and Antonello Venditti, renowned Italian singer and songwriter. Venditti also will be performing Friday evening, October 23 in the hotel's International Ballroom.

Actress Connie Britton, star of NBC's award-winning show "Friday Night Lights," will be on hand to present a NIAF Special Achievement Award in Entertainment to Gugino. U.S. Speaker of the House Nancy Pelosi will attend the Foundation's gala. She will be joined by Hon. Samuel A. Alito, Jr., Vinny Cerrato, Hon. Louis Freeh, Representatives Bill Pascrell, Jr. and Pat Tiberi, and other dignitaries and special guests.

Born in Brooklyn, N.Y., and raised in Las Vegas, Nev., Kimmel is Italian on his mother's side. He has stayed close to his Italian roots and in 2001, co-founded the LA Feast of San Gennaro with friend and co-executive producer of "Jimmy Kimmel Live!," Douglas De Luca and long-time friend Adam Carolla. Now in its eighth year, the event celebrates Italian culture and raises funds to aid local charities.

During NIAF's convention weekend, the Foundation will host Piazza d'Italia, a two-day exhibition of Italy's Best, and a Celebrity Auction and Luncheon. Friday evening's "Antonello Venditti Live!" will include an exclusive performance by Italy's famed singer. A screening of the documentary "Pane Amaro" by a NIAF grant recipient and a seminar on the culture of food and wine are also part of the convention.

LM Wines will be the official wine sponsor of the gala dinner. Tickets to Saturday's gala begin at $400 per person. Proceeds will benefit NIAF's educational programs. For tickets or sponsor information, contact Jerry Jones at 202/387-0600 or jerry@niaf.org, or register online at www.niaf.org.

The National Italian American Foundation (NIAF) is a non-profit organization dedicated to preserving and promoting the heritage and culture of Americans of Italian descent.