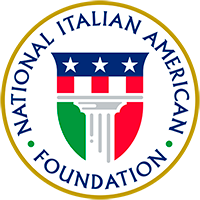 About

Join

Events

Programs

Culture

Support

Jimmy Kimmel and Carla Gugino at Celebrity Auction and Luncheon in Nation's Capital

FOR IMMEDIATE RELEASE

Contact:   Elissa Ruffino (NIAF) 202/939-3106 or elissa@niaf.org

---

JIMMY KIMMEL AND CARLA GUGINO AT CELEBRITY AUCTION AND LUNCHEON IN NATION'S CAPITAL

** One-of-a-kind Sports Memorabilia including Surprise Super Bowl Package to be Announced**
**Guest Appearances of Cast Members of the "Jersey Boys"**

(WASHINGTON, D.C. – October 15, 2009) Jimmy Kimmel, comedian and talk show host, actors Carla Gugino and Connie Britton will join Washington personalities at the National Italian American Foundation (NIAF) annual celebrity auction and luncheon. The signature event, part of the Foundation's Gala Convention Weekend, will be held on Saturday, October 24 from 11 a.m. to 2 p.m. at the Hilton Washington.

Auction items include VIP tickets to ABC's "Jimmy Kimmel Live!," hotel certificates for two-night stays including breakfast at Hotel Splendide Royal and Grand Hotel Eden in Lugano, Switzerland and at Rome's Parco dei Principi and Splendide Royal — all properties of the Roberto Naldi Hotel group.

One-of-a-kind sports memorabilia and opportunities, such as an autographed NFL football by Dan Marino and Tony Romo, a coin toss at a Redskins vs. Denver Broncos home game as well as a chance to have your youngster on the field at an NFL training camp with ESPN National Correspondent Sal Paolantonio and the ESPN crew are part of the auction. Other highlights include a one-week stay at an Italian bed and breakfast with business class tickets on Lufthansa Airlines, international and domestic travel packages as well as designer fashion items such as an Yves Saint Laurent "Roady Bag" in electric blue leather. Also up for auction is a glass mosaic sculpture of a penguin, known in Miami Beach as the icon of Segafredo, and a Vespa GTS 250 in your choice of color. To bid early on items, visit: www.niaf.org/auction.

During the NIAF Gala Weekend, guests can attend a luncheon honoring Abruzzo with Dr. Giovanni Chiodi, president of the Region of Abruzzo, and University of L'Aquila students, who are continuing their studies at Sierra Nevada College in Nevada, on Friday, October 23 from noon to 2 p.m. The weekend also includes Piazza d' Italia, a two-day exhibition of Italy's Best, a seminar on the culture of Italian wine from 2:15 to 3 p.m. and the screening of the documentary "Pane Amaro (Bitter Bread): The Italian American Journey from Despised Immigrants to Honored Citizens" by a NIAF grant recipient from 4 to 6 p.m.

Tickets for the celebrity auction and luncheon are $70 per person. To purchase tickets, contact Carlo Piccolo at (202) 939-3105 or carlo@niaf.org.

The National Italian American Foundation (NIAF) is a non-profit organization dedicated to preserving and promoting the heritage and culture of Americans of Italian descent.