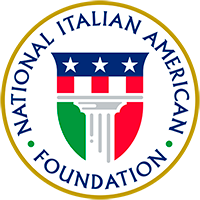 About

Join

Events

Programs

Culture

Support

Italy's Mediaset Chairman Fedele Confalonieri To be Honored in Washington, D.C. at Largest Italian American Gala

FOR IMMEDIATE RELEASE

Contact:   Elissa Ruffino (NIAF) 202/939-3106 or elissa@niaf.org

---

(WASHINGTON, DC – September 17, 2004) Fedele Confalonieri, chairman of Mediaset S.p.A., will receive the National Italian American Foundation (NIAF) U.S./Italy Friendship Award at the Foundation's 29th Anniversary Awards Gala, Saturday evening, October 16 at the Hilton Washington & Towers, Washington, D.C. The gala begins with a 6 PM reception followed by dinner at 7 PM. Confalonieri will receive his award before more than 3,000 guests.

Honorable Franco Frattini, Italy's minister of foreign affairs, as well as legendary tenor Luciano Pavarotti, actors Claudia Cardinale and Giancarlo Giannini will join Confalonieri at the NIAF gala, one of the premier annual events in the United States.

President George W. Bush, Senator John Kerry, members of the Italian American Congressional Delegation and Italian American leaders in business, sports, government, entertainment and the arts are expected to attend the event.

Luciano Pavarotti, legendary tenor, will be inducted into the NIAF Italian American Hall of Fame in Music. Tim McGraw, Grammy Award-winning country music star, will receive the NIAF Special Achievement Award in Music. McGraw will be accompanied by his wife, singer Faith Hill. Carmella LaSpada, founder of No Greater Love and executive director of The White House Commission on Remembrance, will receive the NIAF Special Achievement Award in Humanitarian Service. Joseph J. Plumeri, chairman and CEO of Willis Group Holdings Ltd., will receive the NIAF Special Achievement Award in Business.

As chairman of Italy's number-one private television network outlet, Mediaset SpA, Confalonieri oversees the company's entertainment of more than 40 percent of the Italian viewing audience. Mediaset's television holdings include: Canale 5; Italia 1; and Rete 4; and several pay-television channels. Confalonieri is a member of the board of directors of: Arnoldo Mondadori Editore and the daily newspaper, Il Giornale. He also serves on the boards of: the Council of the Confederation of Italian Industry; Assolombarda (the Lombardy association of industry); the National Television Association; and the Fondazione Teatro alla Scala (Milan). A native of Milan, Confalonieri graduated in law from the State University in Milan.

Dinner tickets begin at $400 per person based on table location. Attire: Black tie. Proceeds from the event will benefit the NIAF scholarship and education programs. For tickets or sponsorship information, contact Bonni Cellini at 202/939-3114 or bonni@niaf.org or register on-line at www.niaf.org .

The NIAF is a non-profit, non-partisan foundation dedicated to promoting the contributions of Italian Americans. The Foundation has a wide-range of programs that provide scholarships and grants, legislative internships in Congress, conferences and cultural seminars. Visit our website at www.niaf.org .