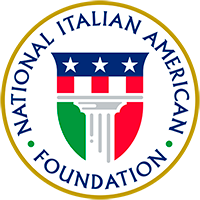 About

Join

Events

Programs

Culture

Support

Italian Entrepreneur Gianmario Tondato Da Ruos To be Honored at Italian-American Gala in Nation's Capital

FOR IMMEDIATE RELEASE

Contact:   Elissa Ruffino (NIAF) 202/939-3106 or elissa@niaf.org

---

ITALIAN ENTREPRENEUR GIANMARIO TONDATO DA RUOS TO BE HONORED AT ITALIAN-AMERICAN GALA IN NATION'S CAPITAL

(WASHINGTON, D.C. — October 8, 2008) Gianmario Tondato da Ruos, CEO of Autogrill, S.p.A., will be honored at the National Italian American Foundation's (NIAF) 33rd Anniversary Awards Gala in Washington, D.C. Tondato da Ruos will receive a NIAF U.S./Italy Friendship Award on October 18, 2008 at the Hilton Washington & Towers. The black-tie gala begins with a 6 p.m. reception followed by dinner and an awards ceremony.

The NIAF U.S./Italy Friendship Award honors prominent Italians who, as a result of their position or talent, have created a greater bond between our two nations. Notables who previously have received the Foundation's U.S./Italy Award include Giulio Andreotti, Susanna Agnelli, Andrea Bocelli, Massimo Ferragamo, Gianni Versace and Giorgio Armani.

The NIAF gala is one of the premier annual events in the nation's capital, attracting more than 3,000 guests from the United States and Italy. As with most election years, the Foundation anticipates the attendance of the 2008 presidential candidates.


Gianmario Tondato da Ruos, CEO of Autogrill, S.p.A.

Honorees joining Tondato da Ruos include Mark T. Bertolini, president of Aetna, Joseph DePinto, president and CEO of 7-Eleven, Inc., Leonardo DiCaprio, Golden Globe Award-winning actor, Gina Lollobrigida, legendary actress, and Wayne Pacelle, president and CEO of The Humane Society of the United States.

Comedian Tom Dreesen will serve as the evening's master of ceremonies. NIAF guests will be joined by Supreme Court Justice Samuel Alito, Jr., U.S. Speaker of the House of Representatives Nancy Pelosi; Italy's Ambassador to the U.S. H.E. Giovanni Castellaneta, Yankee great Yogi Berra and others.

As CEO, Tondato da Ruos leads the Italian-based world's leading provider of food & beverage and retail services for travelers, Autogrill S.p.A. Founded in 1977, the company has operations in the Americas, in Europe and in Asia, mainly in airports, motorways and railways stations, including more than 350 licensed and proprietary brands.

He joined the Autogrill Group in 2000 and came to the United States to manage the integration of the North American subsidiary HMSHost. He oversaw an intensive program of strategic refocusing on concession operations and diversification in terms of type of business, channels and geographical regions. His implementation of a policy combining organic growth and acquisitions enabled Autogrill to nearly double its sales. The acquisition of Aldeasa, Alpha Group and World Duty Free Europe made the Company the world's number one airport retail operator, in addition to its food and beverage business.

He began his career in 1987, having graduated in economics and commerce at the Università Ca' Foscari in Venice, at Gruppo Arnoldo Mondadori Editore and then in various Gruppo Benetton companies, where he worked on re-organization projects and international mobility. Tondato Da Ruos is also Lead Independent Director at Lottomatica and a director of Guala Closures, Aldeasa (ES) and Alpha Group (UK).

During NIAF's convention weekend, the Foundation will host Piazza d'Italia, a two-day exhibition of Italy's Best and a Celebrity Auction and Luncheon. Friday evening's "Salute to the Martini" will include singing sensation Patrizio Buanne. NIAF will sponsor three conferences: "The Presidential Candidates' Perspectives on the Future of Healthcare in America," "Energy: America's Challenge of the 21st Century," and "From Dante to Benigni: Italian Language and Culture in American Schools."

Dinner tickets begin at $400 per person. Proceeds will benefit NIAF educational programs and Gardens of Hope, a NIAF co-sponsored community garden project benefiting the homeless and those in inner-city shelters. For tickets or sponsorship information, contact Carolyn Laurenzano at 202/939-3114 or carolyn@niaf.org, or register online at www.niaf.org.

The National Italian American Foundation (NIAF) is a non-profit organization based in Washington, D.C., dedicated to preserving the heritage of Italian Americans. Visit www.niaf.org.