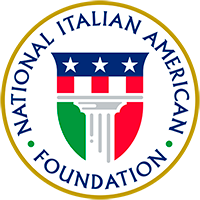 About

Join

Events

Programs

Partnerships

Culture

Italian American Pat A. Cipollone Joins White House as Top Lawyer

FOR IMMEDIATE RELEASE

CONTACT:
Natalie Wulderk
202-939-3117
nwulderk@niaf.org

---

– Cipollone replaces Don McGahn as White House Counsel –

(Washington, D.C. – December 11, 2018) – The National Italian American Foundation (NIAF) congratulates Pat A. Cipollone, an Italian American, being appointed as White House Counsel this week.

Cipollone has practiced in commercial litigation, trade regulation, health-care fraud and has experience and expertise in defending corporations. He was a former partner at the law firm Kirkland and Ellis, and then practiced at Stein Mitchell Cipollone Beato & Missner.

NIAF Board Co-Chairperson Patricia de Stacy Harrison said, "Cipollone's impressive career has prepared him to serve the president successfully. We at NIAF are proud that an Italian American has been named to this critical role in protecting the nation's best interests."

Cipollone graduated from Fordham University with a Bachelor of Arts and then from the University of Chicago Law School with his Juris Doctorate in 1991. After law school, he was a law clerk for Judge Danny Boggs of the United States Court of Appeals for the Sixth Circuit and served as an attorney under Attorney General William P. Barr in the Justice Department during President George H.W. Bush's Administration.

NIAF Board Co-Chairperson Gabriel A. Battista said, "We at NIAF are proud that Cipollone will serve as a crucial advisor to the President of the United States. He is a gifted leader Italian Americans can respect."

Cipollone is active in the Catholic community. He is a founding member of the National Catholic Prayer Breakfast, and has also served on the board of the Catholic Information Center, a group that organizes events in Washington.

---

The National Italian American Foundation (NIAF) is a non-profit, non-partisan organization dedicated to preserving, promoting and protecting the Italian American heritage and culture. To learn more about the Foundation and become a member, please visit www.niaf.org.