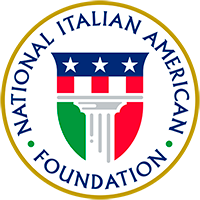 About

Join

Events

Programs

Culture

Support

Ferrero is a premier sponsor of NIAF. Learn More

Graduate Law Students Meet Prominent Lawyers and Jurists in Nation's Capital ** National Italian American Foundation (NIAF) Sponsors Program **

FOR IMMEDIATE RELEASE Contact:   Elissa Ruffino (NIAF) 202/939-3106 or elissa@niaf.org

---

(WASHINGTON, D.C. – May 22, 2006) Thirty Italian American first- and second-year law school students have been chosen to participate in the Graduates to Leaders (G2L) Law Program sponsored by the National Italian American Foundation (NIAF). From May 21 through May 23, 2006 participants of the all-expenses-paid leadership program are attending lectures and discussions that provide an "insider's" view of the legal world in Washington, D.C. The seminars also serve as networking forums, introducing students to a professional support group of Italian Americans in law.

Participants met with prominent Italian American leaders from the Washington, D.C., area legal community including Joseph Cammarata of Chaikan & Sherman; Thomas Gentile, partner, Lampf, Lipkind, Prupis & Petigrow and former clerk to Judge Samuel Alito; Jerry Giovaniello, senior vice president of government affairs and chief lobbyist for the National Association of Realtors; Steven Madonna, principal attorney, Steven J. Madonna P.C.; Joseph Migliozzi, Jr., capital defender, State of Virginia; Phil Sbarbaro, former deputy general counsel and chief litigation counsel of Verisign Inc.;Donald Santarelli of Bell, Boyd, and Lloyd; and Major General William Suter, clerk of the U.S. Supreme Court.

Topics of the NIAF G2L Law Program include public interest law and criminal defense; private practice versus public interest law; public relations and law; general and organized crime prosecutors; and congressional association lobbying. Participants visited the U. S. Supreme Court, distinguished law offices, and toured the Capitol. For more information, visit www.niaf.org/G2L or contact Michelle Arbeit at marbeit@niaf.org

The National Italian American Foundation (NIAF) is a nonprofit organization based in Washington, D.C., dedicated to preserving the heritage of Italian Americans. The NIAF organizes cultural activities and helps young people with scholarships, grants and other programs. Visit our Web site at www.niaf.org.