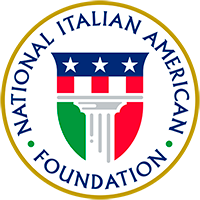 About

Join

Events

Programs

Culture

Support

Giovanna Carnera Accepts Award on Behalf of Boxing Legend Primo Carnera ** Republic of Italy Bestows Posthumous Award in Rome, Italy**

FOR IMMEDIATE RELEASE

Contact:   Elissa Ruffino (NIAF) 202/939-3106 or elissa@niaf.org

---

(WASHINGTON, DC — AUGUST 13, 2004) Giovanna M. Carnera, daughter of former heavyweight boxing champion Primo Carnera, recently accepted the award, "Premio Per Gli Italiani Nel Mondo" (Award to the Italians of the World), on behalf of her late father. The award was presented by Italy's Minister for Italians Abroad Mirko Tremaglia, in Rome, Italy on July 7, 2004.

The award, instituted by the Fondazione Marzio Tremaglia, recognizes the accomplishments of prominent men and women in various fields. Past recipients include actors Joe Pesci, Ben Gazzara, Paul Sorvino and former New York City mayor, Rudy Giuliani. During the awards ceremony, Andrea Bocelli, famed Italian tenor, performed for the guests. Bocelli was joined by Italian director and screenwriter, Franco Zeffirelli.

In addition to the award, the celebrated boxer is being honored this year by the Italian province of Pordeone in the region of Friuli–Venezia Giulia with an exhibition based on his personal life and athletic achievements. The exhibit opened July 18th and runs through October 24th. It is the first step of what will later become an Italian Sports Museum dedicated to his life and is located in Villa Carnera.

Giovanna Carnera is the co-founder of the Primo Carnera Foundation, a not-for-profit organization dedicated to providing financial assistance and emotional support to children in need. She also serves as the National Italian American Foundation (NIAF) area coordinator in Tampa Bay, Fla.

Carnera, born in 1906 in the commune of Sequals in the region of Friuli- Venezia Giulia, became the first Italian boxer to win the worldwide heavyweight title. He became a living legend in the U.S., having been the subject of the well-received 1956 movie "Il Colosso di Argilla," in which he was played by Humphrey Bogart. He died in 1967 at the age of 61.

The NIAF is a non-profit, non-partisan foundation dedicated to promoting the contributions of Italian Americans. The Foundation has a wide-range of programs that provide scholarships and grants, conferences and cultural seminars. Visit our website at www.niaf.org .

The Primo Carnera Foundation is an international not-for-profit organization based in Miami, Florida, and Sequals, Italy named after Italian heavyweight boxing great, Primo Carnera. Visit www.carnera.org .