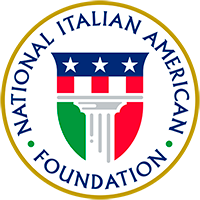 About

Join

Events

Programs

Culture

Support

George Randazzo, Chairman and Founder of the National Italian American Sports Hall of Fame, Passed Away

FOR IMMEDIATE RELEASE

CONTACT:
Natalie Wulderk
nwulderk@niaf.org
+1-202-939-3117

---

The National Italian American Foundation Sends Condolences

(Washington, D.C. – July 30, 2019) The National Italian American Foundation (NIAF) sends its thoughts and condolences to the family of the National Italian American Sports Hall of Fame (NIASHF) Chairman and Founder George Randazzo who suddenly passed away on July 28. Mr. Randazzo, 77, was a pivotal figure in the Italian American Community and was a recipient of the NIAF Community Leadership Award at the 38th NIAF Anniversary Gala in 2013.

"We will deeply miss Mr. Randazzo—his civic-mindedness and tireless dedication to recognizing Italian American athletes for their achievements will be a lasting legacy that will benefit the current and future generations of Italian Americans," said NIAF Chair Patricia de Stacy Harrison.

Since Mr. Randazzo founded NIASHF in 1978, a year after he founded the Italian American Boxing Hall of Fame, it grew from a one-room building to a 44,000-square foot facility in the heart of Chicago's historic Little Italy neighborhood. He shaped the non-profit NIASHF into a nationally renowned organization dedicated to preserving honorable values through sports. Each year, NIASHF honors a group of elite Italian American sports figures for their contributions to sports and society. Today, more than 250 inductees are enshrined in the Hall of Fame where that showcases sports memorabilia, a multi-media exhibit, as well as priceless artifacts that include Mario Andretti's Indy 500 racecar, Rocky Marciano's first heavyweight championship belt, Vince Lombardi's last coat worn as coach of the Green Bay Packers, and swimmer Matt Biondi's Olympic Gold Medals.

Mr. Randazzo also committed the NIASHF's mission to providing education, inspiration and opportunities for young people through various community outreach programs and charities, awarding over the years more than $7 million in scholarships to students of all backgrounds. Mr. Randazzo also founded Red, White & Green Magazine, the NIASHF 's official publication.

"NIAF is a proud partner with NIASHF," said NIAF Chair Gabriel A. Battista. "As another non-profit serving the Italian American community, we here at NIAF are grateful to share a similar vision and collaborate with Mr. Randazzo's organization to fulfill both of our missions. Mr. Randazzo left us too soon and we here at NIAF send our sincerest thoughts and condolences to his family."

Mr. Randazzo received many awards throughout his lifetime including from the Italo American National Union; The Gioventù Award for his work with young people; and the prestigious Ellis Island Medal of Honor Award in 2002 from the National Ethnic Coalition of Organizations in New York. In 2007, he became the first non-UNICO member to receive the Rizzuto Award from UNICO National. Mr. Randazzo is also an inductee of the Chicagoland Sports Hall of Fame. He and his wife, Linda, had the privilege of being a guest of President George Bush and First Lady Laura Bush at their last state dinner in 2008, honoring Italian Prime Minister Silvio Berlusconi. In 2009, the Illinois State Crime Commission Police Athletic League awarded him its Champions Forever Award.

Born on October 21, 1941, Mr. Randazzo was also a veteran. He served two years in the U.S. Army including an 11-month tour of duty in Vietnam with the 1st Air Cavalry Division. For honorable duty served, he received the Vietnamese Service Medal, National Defense Service Medal, Republic of Vietnam Campaign Ribbon, and Sharpshooter Badge with Rifle Bar.

To learn more about NIASHF and Mr. Randazzo's legacy, visit: http://www.niashf.org.

---

The National Italian American Foundation (NIAF) is a non-profit, non-partisan organization dedicated to preserving, promoting and protecting the Italian American heritage and culture. To learn more about the Foundation and become a member, please visit www.niaf.org.