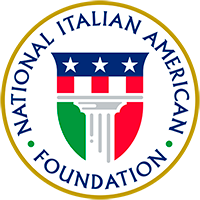 About

Join

Events

Programs

Culture

Support

Ferrero is a premier sponsor of NIAF. Learn More

Gardens of Hope Kicks Off its Gardening Season **Baltimore's Mayor To Attend Clean-Up** * Home Depot To Award $3,000 Grant To Garden Project*

FOR IMMEDIATE RELEASE

Contact: Elissa Ruffino (NIAF) 202/939-3106 or elissa@niaf.org

---

(WASHINGTON, D.C. – April 11, 2007) Gardens of Hope, an urban gardening program in Baltimore, Md., will hold its annual spring clean-up for this year's gardening season on Saturday, April 14 at 9 a.m. with the help of a $3,000 grant from Home Depot. The gardens are located at the 1200 block of Shields Place in Baltimore's Upton neighborhood. The annual event and gardening project is sponsored by the National Italian American Foundation (NIAF) and Upton Planning Committee (UPC).

Baltimore Mayor Sheila Dixon will kick off the clean-up by planting the day's first vegetable plant. Home Depot's District Manager Sean Sites will be on hand to present the $3,000 grant to the Gardens of Hope project for purchasing materials and gardening supplies. Home Depot will also send volunteers to work in the gardens during this year's growing season.

At the event, they will be joined by Nancy Chistolini of the NIAF Board of Directors, Gloria Luster, master gardener who worked with NIAF to create the gardens, John Rosa, NIAF Maryland state coordinator, and Teresa Stephens, garden manager and president of UPC, in addition to area residents, local volunteers, Upton faith organizations and community youth. "The goal of NIAF is to bring the benefit of urban gardening to those in need," Chistolini said. "The art of gardening, which was a traditional Italian-American immigrant experience, has brought a sense of community to those that have participated and needs to continue in Baltimore and other cities."

Recently the Gardens of Hope were partially destroyed when the area was used as an unauthorized parking lot for a contractor's truck. The fencing surrounding the gardens was also ruined and debris was dumped by contractors refurbishing neighborhood homes. By order of Mayor Dixon, the illegal debris was immediately cleared from the site after the incident was reported in a front-page article in The Baltimore Sun ("Searching for hope in face of adversity," by Nicole Fuller, 3/31/07).

The Gardens of Hope project was established by NIAF in cooperation with UPC in 1997 to benefit the underprivileged, homeless, and those in inner-city shelters. At the time, NIAF officials said, "Italian Americans have grown and benefited since immigrating to America. It's time for us to give back to those in greatest need." One of the garden's partners for the past two years, "Plant a Row for the Hungry," has received more than 5,000 pounds of produce from Gardens of Hope. The garden consists of many plots, each assigned to a single person or group with the understanding that they will maintain the plot and donate a portion of their harvests to a local soup kitchen, food bank, or shelter.

"We are investing in our community by supporting Gardens of Hope and its mission. We believe that every individual has the right to a beautiful neighborhood and has the responsibility for its care," Stephens said.

To participate during the clean-up day or donate to the Gardens of Hope, please visit www.niaf.org/gardens . The National Italian American Foundation (NIAF) is a non-profit, non-partisan foundation dedicated to promoting the contributions of Italian Americans. Visit our website at www.niaf.org.