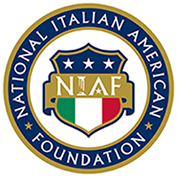 About

Support

Membership

Programs

Culture

Former Mcdonald's CEO Ed Rensi Joins NIAF Board of Directors

FOR IMMEDIATE RELEASE 

Contact:   Elissa Ruffino (NIAF) 202/939-3106 or elissa@niaf.org

---

(WASHINGTON, DC— June 23, 2005) Ed Rensi, chairman of Team Rensi Motorsports and former president and CEO of McDonald's, has been elected to the board of directors of the National Italian American Foundation (NIAF). The elections were held June 10 during the Foundation's board meeting at its headquarters in Washington, D.C.

"Ed Rensi has been a longtime supporter and friend of the foundation. We honored him in 1994 at our annual gala awards dinner and we are honored again to have him as a distinguished member of the NIAF board of directors," NIAF Chairman Dr. A. Kenneth Ciongoli said.

Mr. Rensi began his career at the age of 20 flipping hamburgers and washing dishes at McDonald's. With determination and desire to succeed, Mr. Rensi worked his way up the corporate ladder and in 1984 became the president and CEO of McDonald's. After 14 years as president and CEO, he retired to pursue auto racing. From the first auto race until today, Mr. Rensi has been instrumental in the development of Team Rensi Motorsports. He is currently the president of Team Rensi Motorsports, whose marketing partners are Marine Corp Recruiting Command, McDonald's Corp, Pioneer Services, Trijicon and Mc Cormick and The Coca Cola Company. Team Rensi Motorsports had its best finish in its four years of racing, ranking fourth in the NASCAR Busch Series in 2004. He is also a director of the International Speedway Corporation, and Snap-On Tools. Mr. Rensi and his wife reside in Downer's Grove, Ill., and are the parents of one daughter and four grandchildren.

During the NIAF's 19th Anniversary Awards Gala in Washington, D.C., Mr. Rensi received the Foundation's Special Achievement Award in Business and Industry. He has been a NIAF Council Member since 1991.

Others elected to the NIAF board of directors are: Rocco Commisso, chairman and CEO of Mediacom Communications Corporation, and John DePasquale, founder and chairman of TransAct Inc.

The National Italian American Foundation (NIAF) is a non-profit, non-partisan foundation dedicated to promoting the contributions of Italian Americans. The Foundation has a wide-range of programs that provide scholarships and grants, conferences and cultural seminars. Visit our website at www.niaf.org.