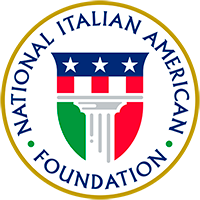 About

Join

Events

Programs

Culture

Support

Ferrero is a premier sponsor of NIAF. Learn More

Ferrari S.p.A. Joins NIAF Efforts to Support Earthquake Victims in Italy

FOR IMMEDIATE RELEASE
Contact:
Danielle DeSimone
National Italian American Foundation
202-939-3122
ddesimone@niaf.org
________________________________________
(Washington, D.C. – December 6, 2016) Italian sports car manufacturer Ferrari S.p.A. has joined the National Italian American Foundation (NIAF) in aiding victims of the 2016 earthquakes in central Italy. On December 3, Ferrari S.p.A. donated a one-of-a-kind 949hp LaFerrari hypercar coupé to RM Sotheby's Charity Sale to benefit NIAF's Italian American Relief Fund, a coordinated effort to provide support to natural catastrophes in Italy.

The auction took place during the Ferrari Finali Mondiali weekend at the Daytona International Speedway in Florida December 1-4. The featured coupé sold for $7 million, the most any 21st-century automobile sold for in a public auction. This 949hp LaFerrari is a carbon-fiber hybrid, and is the 500th of its kind – the last car in the limited-edition line, originally limited to 499 cars.

"Words cannot describe the appreciation we at NIAF feel for the generosity of our friends at Ferrari S.p.A. A gift of this size is simply unprecedented in our community, and we are honored by the confidence Ferrari has shown in us and our Relief platform," said NIAF President and COO John M. Viola.

"The Italian American Relief Fund was created so that we could give the Italian American community a place to come together and support shared efforts to do the most possible good for Italy in her times of need. Needless to say, Ferrari's contribution towards this goal will make an incredible difference for a great many people in real need."

Since the first earthquake struck in August, NIAF's Italian American Relief Fund has received a tremendous outpouring of support in donations, with Italian American organizations and individuals across the country partnering with NIAF to push this initiative. One hundred percent of all donations to the Fund will go to the affected victims and areas of central Italy.

NIAF is currently working with Ferrari S.p.A., local officials in Italy, the Embassy of Italy, and the U.S. Department of State to identify which project this money will fund. The Foundation continues to support long-term rebuilding efforts, and has already sent a group of Harvard University physicians to central Italy to train local physicians on physical and psychological post trauma treatments.

For more information on the Italian American Relief Fund and to donate, please visit www.ItalianAmericanRelief.org.

The National Italian American Foundation (NIAF) is a non-profit organization with its headquarters in Washington, D.C., and dedicated to preserving and promoting the heritage of Italian Americans. Visit www.niaf.org.

ABOUT FERRARI S.p.A.
Ferrari S.p.A. is one of Italy's leading sports car manufacturers and an icon of Italian culture. Founded in 1939, Ferrari S.p.A. produces high-quality automobiles, and owns the most successful car racing team in the Formula One series. Its cars and legacy continue to hold a reputation of speed, wealth and high-quality Italian products.