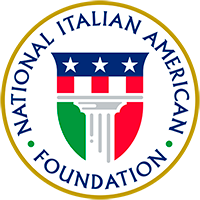 About

Join

Events

Programs

Partnerships

Culture

Federal Reserve Chairman Alan Greenspan To meet with Italian American Corporate Leaders

FOR IMMEDIATE RELEASE

Contact:   Elissa Ruffino (NIAF) 202/939-3106202/939-3106 or elissa@niaf.org

---

(WASHINGTON, DC – October 11, 2001) Alan Greenspan, chairman of the Board of Governors of the Federal Reserve System, will brief prominent Italian American executives at a luncheon in the U.S. Capitol building on Friday, October 19. The event is hosted by the National Italian American Foundation (NIAF), and chaired by Dick Grasso, chairman and CEO of the New York Stock Exchange (NYSE) and NIAF vice chairman.

Greenspan will speak to approximately 50 top Italian American corporate leaders including CEOs from Prudential Securities, AirTran Holdings, Fedders Corporation, Valentino USA, Inc., ITT Industries and United Bank Corporation. They will be joined by dozens of Members of Congress.

The luncheon will be preceded by a congressional briefing at 10:00 a.m. The congressional briefing will be held in the Lyndon B. Johnson Room, S-211 and followed by the luncheon in the Mike Mansfield Room, S-207 of the U.S. Capitol. Among the Members of Congress who will be participating are Senate Minority Leader Trent Lott, Senator Joseph Lieberman, House Minority Leader Richard A. Gephardt and Congressman John J. LaFalce. An afternoon White House briefing and reception are also on the day's agenda.

The CEO briefing is part of the NIAF's two-day annual convention (October 19-20), the largest formal gathering of Italian Americans in the country. This year, the NIAF celebrates the 26th anniversary of its founding.

Press are asked to register with Elissa Ruffino at  202/939-3106202/939-3106, 202/387-0600202/387-0600 or elissa@niaf.org and must have Capitol Hill credentials.