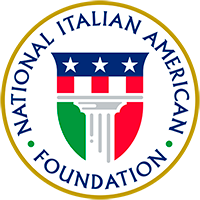 About

Join

Events

Programs

Partnerships

Culture

Estate of the Late U.S. Ambassador Peter F. Secchia Endows Heritage Travel Program with $2 million gift

FOR IMMEDIATE RELEASE

CONTACT:
Gabriella Mileti
gmileti@niaf.org
+1-202-939-3116

---

The contribution from the estate of the Michigan philanthropist will double program in 2023

(Washington, D.C. – February 16, 2022) The National Italian American Foundation (NIAF) is proud to announce that the estate of the late U.S. Ambassador Peter F. Secchia, who formerly served in Italy, has committed an additional $2 million to endow the Ambassador Peter F. Secchia Voyage of Discovery Program, an all-expenses paid first-time travel to Italy program for young Americans of Italian descent.

"The Secchia Estate's $2 million gift is an extraordinary contribution, and his third donation since he helped NIAF establish the program in 2000. It is also a reflection of the success of this program connecting young people to their Italian heritage and learning about Italy's contribution to the world," said NIAF Board Chairman Robert E. Carlucci. "His legacy will live on benefitting current and future generations," added Carlucci.

Ambassador Secchia had a longstanding relationship with NIAF. He served on the NIAF Board from 1994 to 2000 and wanted to serve longer, but the travel from Michigan to Washington, D.C., was difficult. In the mid-1990s, the ambassador was alarmed at the size of the NIAF Headquarters' mortgage, so he paid it off. The NIAF Headquarters building is now named the Ambassador Peter F. Secchia Building in his honor.

In addition to his public service, the ambassador, a longtime resident of East Grand Rapids, Mich., was known for his philanthropic and charitable activities, especially at his beloved Michigan State University.

While serving as the United States Ambassador to Italy from 1989 to 1993, Ambassador Peter F. Secchia came in contact with countless college students who were traveling to Italy for their first time.  Witnessing their reactions, he was deeply moved by the look that he saw on so many young Italian American students' faces when they first experienced the wonder that Italy has to offer.

Recognizing the lifelong impact that a trip to Italy has on these students' identities, in 1999 Ambassador Secchia proposed that the NIAF create a program to send young Italian American students on their first trip to Italy so they could truly explore their heritage and experience the land of their ancestors.

In 2000, NIAF, with the financial support of Ambassador Secchia, launched the Ambassador Peter F. Secchia "Gift of Discovery" Program.  The program was later renamed the "Ambassador Peter F. Secchia Voyage of Discovery."  The purpose of the program is to strengthen the Italian American identity by bonding young Italian Americans to the country and the culture of Italy, and to help them gain an understanding of their heritage and a pride in carrying on that heritage.

The program is one of NIAF's most important initiatives, having sent thousands of students on their first trip to Italy since the program's beginning.

"With the Ambassador's third generous gift, NIAF will be able to double the number of students accepted into the program for 2023," said NIAF Special Program Director Gabriella Mileti.

The Ambassador Peter F. Secchia Voyage of Discovery Program takes place in NIAF's Region of Honor, which is chosen annually and sends these college students on an all-expenses paid trip.

Mileti added, "The Voyage of Discovery uniquely immerses young Italian Americans into modern Italy and provides a transformative experience that shapes the students' sense of identity for years to come."

In 2019, to celebrate the 20th anniversary since the Voyage of Discovery's inception, Ambassador Secchia generously began a yearly contribution of $100,000 over five years to ensure the programs future longevity. A special celebration in honor of the Voyage of Discovery's 20th anniversary took place during the 44th Anniversary Gala Weekend, which Ambassador Secchia attended in Washington, D.C. and received a lifetime achievement award in philanthropy.  Before the Gala, NIAF hosted a reception where nearly 100 alumni from the program were able to meet and personally thank Ambassador Secchia, who made their first trip to Italy possible.

Ambassador Secchia passed away on October 21, 2020.