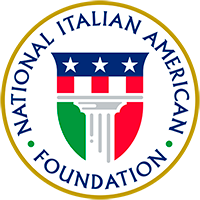 About

Join

Events

Programs

Culture

Support

NIAF Joins President-Elect Barack Obama for National Day of Service

FOR IMMEDIATE RELEASE

Contact:   Elissa Ruffino (NIAF) 202/939-3106 or elissa@niaf.org

---

(WASHINGTON, DC—December 23, 2008) The National Italian American Foundation (NIAF) will participate in the "Presidential Inaugural Committee's National Day of Service: Renewing America Together." This initiative by President-elect Barack Obama underscores his belief that all Americans have a responsibility to do what we can for our communities and fellow citizens.

"Renewing America Together," held on January 19, 2009, will be a day of non-partisan community service across the nation through which any individual and organization can become involved and assist their community in a variety of positive ways.

NIAF, as an umbrella organization for local Italian American clubs and groups, is encouraging you and our affiliate organizations to participate. Your organization and members could organize a volunteer community service event such as cleaning up your neighborhood or park, visiting the sick and elderly, helping the needy, doing something environmentally friendly or hosting a youth-related activity.

Participating organizations will be listed on the "Renewing America Together" Web site where the general public may sign up at http://www.pic2009.org/page/s/DS2 to participate in your community service project. If your project is registered before December 31, 2008, it will be included in the launch of the "Renewing America Together" Web site on January 2, 2009.

For further information on how your organization can participate, please contact John Marino, NIAF Director of Government Relations & Public Policy, at 202/939.3115 or jmarino@niaf.org.

The National Italian American Foundation (NIAF), headquartered in Washington, D.C., is a nonprofit, non-partisan, educational foundation that serves as the major advocate for the Italian American community.