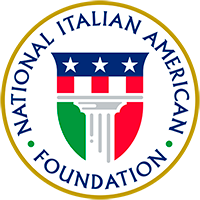 About

Join

Events

Programs

Culture

Support

Ferrero is a premier sponsor of NIAF. Learn More

Celebrities and Civic Leaders Come Out for Phoenix's Finest

FOR IMMEDIATE RELEASE

CONTACT:
Gabriella Mileti
gmileti@niaf.org
+1-202-939-3116

---

 Jerry Colangelo, Ralph Marchetta and Chris Bianco will be
recognized for their outstanding achievements

(Washington, D.C. – March 2, 2022) The National Italian American Foundation (NIAF) will hold its Regional Arizona Gala on March 19, 2022, at the iconic Arizona Biltmore Hotel, a Waldorf Astoria Hotel in Phoenix. The evening's honorees are Jerry Colangelo, NIAF Chairman Emeritus; Ralph Marchetta, Senior Vice President and General Manager of the Footprint Center for the Phoenix Suns; and Chris Bianco, owner of Pizzeria Bianco and semi-finalist for a 2022 James Beard Award for Outstanding Restauranteur. The black-tie Gala will begin with a cocktail reception at 6:30 p.m., followed by an awards program and an Italian-curated dinner.

During the Gala, before 250 guests, the Foundation will honor Colangelo with the inaugural "Jerry Colangelo Sports Excellence Award" in recognition of his career as a sports, business and philanthropic icon. The "Al Carfora Italian Heritage Award," named after the late Al Carfora of Phoenix, a former NIAF area coordinator, will be awarded to Marchetta and Bianco.

Special guests in attendance will include, actress, television personality and former model Clarissa Burt; former general manager of the Arizona Diamondbacks Joe Garagiola Jr.; former MLB player Luis Gonzalez; former NBA player Tom Chambers; along with District 6 Representative of the Phoenix City Council in Arizona Sal DiCiccio and Honorary Consul General of Italy in Arizona Roberta Gentili-Purcell.

The master of ceremonies for the evening will be Phoenix's own, former TV sports anchor Jude LaCava, with musical performances by Santan Swing Band and opera singer Sedona Libero. The event is co-chaired by NIAF's area coordinators of Phoenix, Pete Melucci, Alfred Molina and Michael Farrar.

To commemorate NIAF's Regional Arizona Gala, NIAF will award a $5,000 grant to the Boy Scouts of America Grand Canyon Council, based in Scottsdale, Ariz. This donation will support scholarships for Italian American children, ages 5-18, to attend one of four Boy Scout summer camps located in Arizona.

NIAF thanks the Moglia Family Foundation for its generosity in supporting the Gala as the presenting sponsor. The Gala will mark the Foundation's first fundraising event in Arizona since 2014.

For tickets or sponsorship opportunities, contact Jerry Jones at jerry@niaf.org.

---

The National Italian American Foundation (NIAF) is a non-profit, non-partisan organization dedicated to preserving, promoting and protecting the Italian American heritage and culture. Based in Washington, D.C., it is the major advocate for nearly 25 million Italian Americans, the nation's fifth largest ethnic group. To learn more about the Foundation and to become a member, visit www.niaf.org.