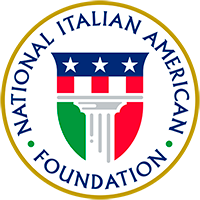 About

Join

Events

Programs

Culture

Support

Ferrero is a premier sponsor of NIAF. Learn More

Business Leaders To Be Honored At New York Spring Extravaganza

FOR IMMEDIATE RELEASE

Contact:   Elissa Ruffino (NIAF) 202/939-3106 or elissa@niaf.org

---

**Actress Annabella Sciorra Joins List of Honorees**

*Good Day New York's Rosanna Scotto to Emcee Gala*

(WASHINGTON, D.C. – March 27, 2013) Actress and producer Annabella Sciorra will lead the list of honorees at the National Italian American Foundation's (NIAF) New York Spring Extravaganza at Cipriani 42nd Street, on April 4, 2013.

Sciorra will be joined by Mark J. Casella, a partner at PricewaterhouseCoopers LLP; Gerard A. Donini, chief operating officer of Corporate and Investment Banking at Barclays; Dino Fusco, managing director and global head of real estate at Goldman Sachs & Co.; and Tony May, legendary restaurateur and owner of contemporary Italian restaurant SD26. The NIAF gala begins with a cocktail reception at 6:30 p.m., followed by an awards program, live auction and dinner.

This year's mistress of ceremonies will be Rosanna Scotto, co-host of FOX 5's "Good Day New York." Scotto has won three Emmys for anchoring "FOX5 News at 10" and "Good Day New York."

NIAF's New York Spring Extravaganza will be chaired by Gerard S. LaRocca, NIAF board member and chief administration officer at Barclays Capital. The honorary dinner chairman will be Mario Mercurio, senior vice president at PepsiCo Americas Beverages.

Before more than 500 guests, the Foundation will honor Sciorra with the NIAF Special Achievement Award in Entertainment, and Casella with its Special Achievement Award in Accounting Services. NIAF's Special Achievement Award in Financial Services will be awarded to Donini, and its Special Achievement Award in Real Estate Services will be awarded to Fusco. May will receive the NIAF Special Achievement Award in the Food Industry.

After honing her craft off Broadway, Sciorra made her first breakthrough performance in the indie wedding comedy "True Love," which earned her an Independent Spirit Award nomination for Best Female Lead. She also appeared in a number of other indie films, such as "Cop Land" and "The Addiction," and mainstream movies, including "Mr. Wonderful" and "The Night We Never Met." In 1996, she was an associate producer of "The Funeral." An Emmy-nominated role on "The Sopranos" launched her career on television, which led to a role on "Queens Supreme," followed by her critically-lauded role as a know-it-all detective on "Law & Order: Criminal Intent." She also appeared in the hospital drama "Mental."

As a partner, Casella also leads PricewaterhouseCoopers' Alternative Investments Practice. He also serves as the managing partner of Financial Services for PwC. His experience spans working with financial services organizations, banking, capital markets and alternative investment clients. His clients have included brokerage firms, college and university endowments, investment banks and commercial banks. A certified public accountant, Casella is also a member of the American Institute of Certified Public Accountants (AICPA), the New York State Society of Certified Public Accountants and the Board of Advisors of the Georgetown University McDonough School of Business and a past board member of the Board of the Managed Funds Association. He is a board member of the East Harlem Tutorial Program. He also served as past president of the North Salem Central School District in North Salem, N.Y.

At Barclays, Donini is responsible for delivering the firms front office and infrastructure operations across all asset classes, and all Barclays individual businesses to their clients. Prior to this position, he served as head of equities for Barclays with the responsibility of trading in the Americas. Previously, Donini was global head of equities at Lehman Brothers, where he also held several senior positions there including head of U.S. Derivatives Trading, Global Derivatives Trading, U.S. Equity Trading and Americas Equities. He serves on the New York Board of Teach for America, and mentors of veterans through American Corporate Partners.

Fusco joined Goldman Sachs in 1994 as a real estate investment banker in the firm's Investment Banking division where he worked until 2005 when he joined the firm's Corporate Services and Real Estate team. He was global head of Real Estate Strategy and global head of Vendor Management Office before being named Co-Head of the group. From 1998 to 2000, he initiated and lead the Goldman Sachs Real Estate Private Equity business in Italy. Prior to joining Goldman Sachs, Fusco was an attorney with Fried Frank Harris Shriver & Jacobson in New York City. From 2006 to 2007, he was a David Rockefeller Fellow. He is actively involved with The Partnership for New York City Fund and is a board member of Asphalt Green.

As one of the nation's most respected restaurateurs, May has worked diligently for five decades to elevate the image of Italian cuisine in America. First as general manager and then as owner, May operated New York's Rainbow Room in Rockefeller Center (1968-1986). In 1979, he founded Gruppo Ristoratori Italiani (GRI) through the Italy-America Chamber of Commerce. Together, they created a branch for Italian restaurants in the United States. In 1986, May opened his first Italian restaurant, Palio, and two years later, he opened San Domenico, his flagship restaurant in Manhattan. In 1997, May opened Gemelli in the World Trade Center, and later PastaBreak. Three years ago, May opened SD26 Restaurant & Wine Bar, a tri-level restaurant on Madison Square Park North that showcases contemporary Italian cuisine. He is also the author of "Italian Cuisine: Basic Cooking Techniques," a textbook distributed to culinary schools throughout the United States.

As part of the evening's entertainment, Italian American tenor Roberto Iarussi will perform before more than 700 guests. Iarussi, who is recognized as the most important Italian American tenor since Mario Lanza, recently recorded his debut album "I Believe" with the London Symphony Orchestra, produced by Grammy-Award winner Jorge Calandrelli.

Special to the evening's program, actress, singer and dancer Christina Carlucci, a recent graduate of New York University Tisch School of Arts, and famed Italian Australian singer ALFIO will sing the U.S. national anthem and "Inno di Mameli," Italy's national anthem, respectively. The evening will close with an exciting live auction.

Attire: Cocktail. For ticket information or sponsorship opportunities, contact Jerry Jones at 202-387-0600 or jerry@niaf.org.

The National Italian American Foundation (NIAF) is a non-profit organization dedicated to preserving and promoting the heritage and culture of Americans of Italian descent.