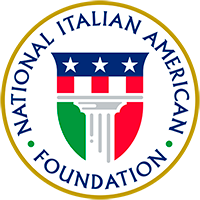 About

Join

Events

Programs

Culture

Support

Ferrero is a premier sponsor of NIAF. Learn More

Business Executive Tom Lasorda To be Honored at Italian-American Gala in Washington, D.C.

FOR IMMEDIATE RELEASE Contact:   Elissa Ruffino (NIAF) 202/939-3106 or elissa@niaf.org

---

(WASHINGTON, D.C.– October 5, 2006) Tom W. LaSorda, president and CEO of Chrysler Group DaimlerChrysler Corporation, will receive the National Italian American Foundation (NIAF) Special Achievement Award in Business at the Foundation's 31st Anniversary Awards Gala on Saturday, October 21 at the Hilton Washington & Towers, Washington, D.C.

The NIAF gala is one of the premier annual events in the nation's capital, attracting more than 3,000 people from throughout the country and Italy. The gala begins with a 6 p.m. reception followed by dinner at 7 p.m.

Singing legend Frankie Valli will receive the NIAF Lifetime Achievement Award in Entertainment at the gala. A performance by Valli and The Four Seasons is one of the highlights at NIAF's annual Salute to the Martini on Friday, October 20 at the hotel. During the gala, Academy Award-winning actress Anne Bancroft will be posthumously inducted into the NIAF Italian American Hall of Fame. Her husband director Mel Brooks, will accept the award on her behalf. Actor Alan Alda will present the award.

NIAF will also present Supreme Court Justice Samuel Alito , Jr. with the NIAF Special Achievement Award for Public Service. Raffaello Follieri , chairman and CEO of Follieri Yucaipa Investments, will receive the NIAF Special Achievement Award for Humanitarian Service. Catherine B. Reynolds , chairman of the Catherine B. Reynolds Foundation, will receive the NIAF Special Achievement Award in Education and Cultural Affairs. The dinner is chaired by Lawrence Auriana , founder and portfolio co-manager of Federated Kaufmann Fund and a NIAF board member.

LaSorda took over the helm of the Chrysler Group in September 2005 and became a member of the Board of Management, DaimlerChrysler AG in July of that year. He is also responsible for the worldwide operations of Chrysler, Jeep® and Dodge. Prior to joining DaimlerChrysler in 2000, LaSorda was employed by General Motors. While there, he served as president of Opel Eisenach GMBH in Germany in 1991. He is currently a member of the Board of Trustees of the College of Creative Studies in Detroit, Mich. In 2004, LaSorda received the "Distinguished Service Citation" from the Automotive Hall of Fame. He earned a bachelor's degree and an MBA from the University of Windsor in Canada. LaSorda was born in Windsor, Ontario. Dinner tickets begin at $400 per person. Attire: Black tie. Proceeds benefit NIAF educational programs and Gardens of Hope, a NIAF co-sponsored community garden project benefiting the homeless and those in inner-city shelters. For tickets or sponsor information, contact: Carolyn Laurenzano at 202/939-3114 or carolyn@niaf.org or register online at www.niaf.org.

The National Italian American Foundation (NIAF) is a non-profit, non-partisan foundation dedicated to promoting the contributions of Italian Americans. Visit our Web site at www.niaf.org.