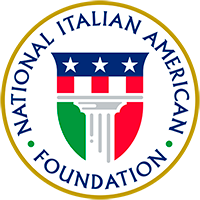 About

Join

Events

Programs

Culture

Support

Ferrero is a premier sponsor of NIAF. Learn More

All-Star Mike Piazza, Michigan State's Tom Izzo, Univision's Fernando Fiore, Espn's sal Paolantonio and Tony Reali, Headline Celebrity Luncheon and Sports Roundtable

FOR IMMEDIATE RELEASE 

Contact:   Elissa Ruffino (NIAF) 202/939-3106 or elissa@niaf.org

---

(WASHINGTON, D.C. – October 5, 2010) Mike Piazza, 12-Time MLB All-Star, Tom Izzo, Michigan State men's basketball coach and 2000 NCAA champion, Fernando Fiore, host of Univision's "República Deportiva," Sal Paolantonio, ESPN national correspondent, and Tony Reali, host of ESPN's "Around the Horn," are the panelists of "Talking Points: News, Stories and Topics that shape the World of Sports," a discussion of the latest sports news and stories during the National Italian American Foundation (NIAF) celebrity luncheon and sports roundtable.

The signature event, part of the Foundation's convention, will be held on Saturday, October 23, 2010 from noon to 2 p.m. at the Washington Hilton in the International Ballroom East.

Listen to panelists offer insights, observations and predictions for the World Series, NFL season, Super Bowl and the latest in the world of sports. A question-and-answer session with panelists is also scheduled for the program.

During NIAF's convention, the Foundation will host Expo Italia, a two-day exhibition showcasing the best of Italy, and an Auction Showcase. The convention also features a conference on women's health, "Let's Talk About It!" with NIH Director Francis S. Collins, M.D., and "Indulge in the Flavors of Italy without a Ticket! – Italian Wine & Food Seminar" presented by the Italian Trade Commission.

Special guests attending the NIAF Convention Weekend include Nick Valvano, CEO of The V Foundation, sports greats Yogi Berra, Daryle Lamonica, and Tommy Lasorda, culinary notableLidia Bastianich, Speaker of the U.S. House of Representatives Hon. Nancy Pelosi and U.S. Supreme Court Justice Samuel A. Alito, Jr.

To purchase tickets for the celebrity luncheon and sports roundtable, contact Carlo Piccolo at 202/939-3105 or carlo@niaf.org. Proceeds benefit the NIAF's educational programs.

Later that evening, NIAF will hold its 35th Anniversary Gala in the ballroom of the hotel. Izzo, one of the gala honorees, will receive a NIAF Lifetime Achievement Award in Sports before 3,000 guests. For gala tickets or sponsor information, contact Jerry Jones at 202/387-0600 or jerry@niaf.org, or register online at www.niaf.org.

The National Italian American Foundation (NIAF) is a non-profit organization dedicated to preserving and promoting the heritage and culture of Americans of Italian descent.