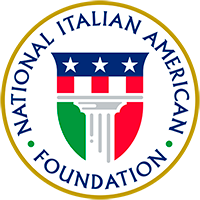 About

Join

Events

Programs

Culture

Support

Ferrero is a premier sponsor of NIAF. Learn More

2010 Mission to Italy Review

NIAF's board members, diplomats and government officials gathered in Italy from June 7-11, 2010 to discuss key issues influencing cultural and economic relations between the U.S. and Italy.

On Monday, June 7, NIAF Board Members traveled to L'Aquila to visit areas affected by Abruzzo's 2009 earthquake and held a briefing with Abruzzo government officials and representatives of the U.S. State Department. For the past year, a NIAF partnership with the State Department has been critical to ongoing revitalization efforts in L'Aquila – in particular, providing support to the University of L'Aquila. As part of those efforts, NIAF donations have funded the reconstruction of a new dormitory for the university, which board members visited during their trip. While in L'Aquila, NIAF board members also toured the city with local fire and rescue officials and met with former University of L'Aquila students who, as part of the NIAF/State Department partnership, spent the past year attending U.S. universities to continue their educations.

On the following day, a NIAF international business conference at Italy's Senato della Repubblica explored "Navigating Regulatory Reforms for Global Growth." President of the Italian Senate On. Renato Schifani and U.S. Ambassador to Italy Hon. David Thorne attended the discussion, which in two sessions explored global regulatory and investigative practices and surveying the global landscape for new growth. Panelists included Frank Sportolari of United Parcel Service and Fulvio Conti, CEO of Enel SpA.

This informative conference was generously supported by American Airlines, The Freeh Group, Lathrop & Gage, Pepper Hamilton, Pfizer, Salibello & Broder LLP and United Parcel Service-Italia. NIAF thanks these companies for their commitment to offering an open platform of substantive discussion.

Following the conference, Ambassador Thorne hosted a special evening reception at his private residence, Villa Taverna, where NIAF leaders mingled with members of Italy's Parliament and Cabinet in addition to top executives from Italy's leading businesses. Members of Italy's Fulbright Scholarship Committee joined NIAF at the event.

On Wednesday, June 9, a selection of NIAF Board Members and supporters attended a private audience with Pope Benedict XVI at the Vatican. Also that day, NIAF President Joseph V. Del Raso, Esq. and other Foundation leaders met with On. Gianfranco Fini, president of the Italian Chamber of Deputies, to personally express our continued solidarity and commitment to U.S.-Italy relations. That evening events in Rome closed with a special sponsor dinner at The Westin Excelsior on the city's famed Via Vittorio Veneto attended by honored guest Mayor of Rome Gianni Alemanno. On June 10, NIAF's Board Members traveled to Sorrento to attend the Foundation's annual summer board meeting on Friday, June 11.

Other events during the week included a special dinner at Filmauro, a movie production company, and a private tour of famed Cinnecitta, the Italian Hollywood.