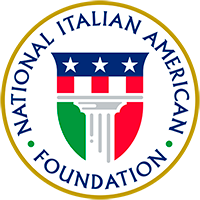 About

Join

Events

Programs

Partnerships

Culture

Robert E. Carlucci

Robert Edward Carlucci, a second generation Italian American, was born in Malden, Mass. He is the son of Adolfo Dominic Carlucci and Viola Marie Sestito. His paternal and maternal grandparents immigrated to this country from Santa Maria del Molise, Molise, Abruzzi & Palermiti di Cantanzaro, Calabira, respectively. He received his education at Malden High School and the Boston Conservatory of Music. He also served in the U.S. Army infantry.

Mr. Carlucci founded Robert's Vending Machine Company of Cambridge, in Massachusetts; however, in the late 1970s he relocated to Maryland to pursue business opportunities. He formed BCS Inc., a wholesale and vending company, and Cooperative Refreshment Centers, a related food product supplier throughout Maryland and Virginia. He then founded R&R Ventures and Affiliates for the purpose of developing and operating Yum Brand restaurants. Presently, R&R Ventures and Affiliates own and operate franchise entities and real estate properties in the Mid-Atlantic area.

Mr. Carlucci has served on various civic and trade association councils. He is past President of the Maryland – DC Vending Association, Chairperson for the United Way of Anne Arundel County, and board member of Maryland Hall for the Creative Arts.

Mr. Carlucci presently serves as a Board member of the National Italian American Foundation (NIAF), President of the Washington D.C. Taco Bell and KFC Coop and Board Trustee at American University of Rome.

In 2008, Mr. Carlucci was awarded the Businessman of the Year from the prestigious Lido Civic Club of Washington D.C. In 2010, Mr. Carlucci received an Honorary Doctorate in Humane Letters Honoris Causa from the American University of Rome. That same year, Mr. Carlucci was the recipient of the Mattie J. T. Stepanek Heartsongs Award from the Washington D.C. Muscular Dystrophy Association.

Mr. Carlucci resides in Chester, Md., with his wife Aileen and daughter Christina, a recent graduate of New York University, and son Dominic, a freshman at Fordham University.