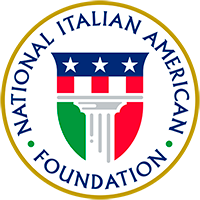 About

Join

Events

Programs

Culture

Support

Ferrero is a premier sponsor of NIAF. Learn More

Ambassador Magazine Vol. 30 No 1

Since NIAF's 2018 Region of Honor is Puglia, in this issue look for features from that stunning, sun-bleached, slow-paced, authentic region, including wine expert Dick Rosano's tasting notes on Puglia's incredible and notably inexpensive wines (because they're not quite on the radar yet). But as you sit back and sip, dive into remarkable stories ranging from culturally rich art and culinary conservation workshops in Puglia to adventures in the Mediterraneo diet and lifestyle there. But this issue isn't geographically bound. Take a hike…no really, from Bologna to Florence on the Via degli Dei; or tour the lively fantastic studio of children's book author and illustrator Tomie dePaola; or listen to the lessons Jack Sacco's father, a WWII vet who helped liberate the Dachau concentration camp, told him when Jack was a boy. From a recipe for a dried plum and balsamic vinegar tart to the latest Italian film review, and more, you'll find the best of Italian America, and of course Italy, in Ambassador magazine!