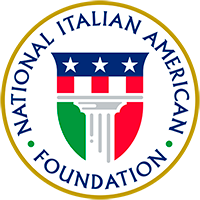 About

Join

Events

Programs

Culture

Support

Ferrero is a premier sponsor of NIAF. Learn More

Ambassador Magazine Vol. 26, No 3

Get into the swing of Ambassador's Spring 2015 issue with the cover story "What Drives Rocco?"— a fascinating profile of professional golfer Rocco Mediate, along with a sidebar look at the Italian American link to the links. And don't miss our profile of business magnate and horse owner-breeder Mike Repole. There's also a mesmerizing photo essay "Portrait of a Sicilian Café in America," a tasty story about Gelato Genius Gianluigi Dellaccio, and features on "15 Reasons to Visit Lombardia in 2015" and the Antinori wine empire in Italy.This issue's regular departments include the always colorful shopper Bottega NIAF; our NIAF on Location report on Finding Italy in Chicago; the Paesani "Persons of Interest" section's six mini profiles; the Cinema column on Italian Love and Marriage in classic films; book reviews in Between the Pages; even a cheesy Crossword Puzzle (Italian cheeses, that is); plus lots more!