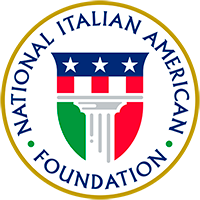 About

Join

Events

Programs

Culture

Support

Ferrero is a premier sponsor of NIAF. Learn More

Ambassador Magazine Vol. 26, No 1

Ambassador's 2014 Fall issue is the real deal, even if some of the culinary products described in the cover story, "Knocking Off Made-in-Italy," aren't. Is that prosciutto at the supermarket real? The parmigiano at the restaurant? The story's about what we're losing when counterfeiters imitate Italy's most traditional and valued foods.Also featured are the stories about hiking the Amalfi Coast; finding paradise in the Sabina Hills farming olives; Roman aqueducts in Italy today; Chianti Classico; plus a profile of "Forbidden Broadway" creator Gerard Alessandrini. In the departments, you'll find a diversity of fascinating people in our Paesani section, a Ciao Italia kitchen lesson on aged Aceto Balsamico Tradizionale, an interview with the director of the new documentary "Ivory Tower," book reviews including the new and delicious "How to Eataly"; chic gift ideas in Bottega NIAF; and much more!