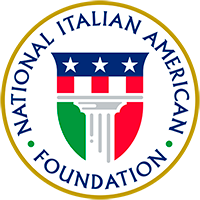 About

Join

Events

Programs

Culture

Support

Ferrero is a premier sponsor of NIAF. Learn More

Ambassador Magazine Vol. 25, No 2

The 2013 Winter issue of Ambassador features the always popular holiday culinary spread—though with a twist. This time, with Washington's remarkable Chef Fabio Trabocchi leading the way (see the cover photo), five Italian chefs give their take on "Untraditional Italian Holiday Cuisine," along with some wonderful recipes! Wash that down with the feature spotlighting Italy's most happening bubbly—Prosecco.And don't miss the stories on the making of a documentary about visionary architect Paolo Soleri, the Palentine Hill architectural digs, and a year-later review of the impact of the 2012 earthquake in Italy on the parmigiano, prosciutto and balsamico industries. In the departments, check out the latest bling and things in Bottega NIAF, the profiles in Paesani, plus more books, cinema and sports!