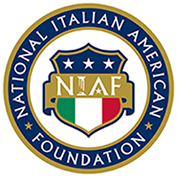 About

Support

Membership

Programs

Culture

U.S. Supreme Court Justice Antonin Scalia To Keynote at International Legal Conference in Italy

FOR IMMEDIATE RELEASE 

Contact:   Elissa Ruffino (NIAF) 202/939-3106 or elissa@niaf.org

---

(WASHINGTON, DC—January 19, 2005) United States Supreme Court Justice Antonin Scalia will be the keynote speaker at the National Italian American Foundation's (NIAF) first international legal conference, May 10-11, 2005 in Rome, Italy. The NIAF Institute for International Law conference, "Common Legal Issues Facing Italy & America: Corporate Governance & Intellectual Property," will focus on issues that challenge the legal community today.

Justice Scalia will be joined by prominent members in the legal communities of Italy and America including, Michael Greco, president-elect of the American Bar Association (ABA), Giovanni Prezioso, general counsel to the Securities & Exchange Commission (SEC) and prominent Washington, DC attorney Frank Razzano, who chairs the NIAF Institute for International Law.

Justice Scalia is the first Italian American to serve as a Justice on the Supreme Court. Scalia was appointed to the Supreme Court in 1986. That year, he was honored with a NIAF Special Achievement Award in Public Service, and has since moderated NIAF conferences held in conjunction with the Foundation's annual convention in Washington, D.C. His father, S. Eugene Scalia, emigrated from Sicily at age 15.

The NIAF Institute for International Law offers educational, informational, and networking events for lawyers, judges, and law professors in the United States and Italy. According to NIAF ChairmanFrank J. Guarini, "The institute fosters a better understanding of the special challenges and unique opportunities legal professionals face in an increasingly international world." Participants from the two countries share their experiences, strategies, solutions to common legal problems, and compare and contrast the different approaches to those problems.

Conference participants will receive Continuing Legal Education (CLE) credit for attending the conference. Cost: $450 per person includes conferences, luncheon, reception and gala dinner.

To register for the conference contact Kristi Pappalardo, NIAF conference coordinator at 202-939-3109; fax 202-234-0651, or kristina@niaf.org.

The National Italian American Foundation (NIAF) is a non-profit, non-partisan foundation dedicated to promoting the contributions of Italian Americans. The Foundation has a wide-range of programs that provide scholarships and grants, legislative internships in Congress, conferences and cultural seminars. Visit our website at www.niaf.org .