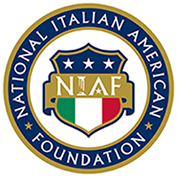 About

Support

Membership

Programs

Culture

U.S. Supreme Court Justice Antonin Scalia and Aba President-Elect Michael Greco To Address International Legal Conference In Italy

FOR IMMEDIATE RELEASE 

Contact:   Elissa Ruffino (NIAF) 202/939-3106 or elissa@niaf.org

---

(WASHINGTON, DC— May 2, 2005) United States Supreme Court Justice Antonin Scalia will join American Bar Association (ABA) President-Elect Michael Greco in addressing a May 10-11, 2005 international legal conference hosted by the National Italian American Foundation (NIAF) in Rome, Italy. Also participating is Giovanni Prezioso, general counsel to the United States Securities and Exchange Commission (SEC), as well as internationally known lawyers and jurists from Italy and the U.S.

The NIAF Institute for International Law conference, "Common Legal Issues Facing Italy & America: Corporate Governance & Intellectual Property," will focus on issues that challenge the legal community today. The conference will be held at the Italian Senate (May 10) and the Ministry for Productive Activity (May 11).

The NIAF Institute for International Law offers educational, informational, and networking events for lawyers, judges, and law professors in the United States and Italy. According to NIAF Chairman Dr. A. Kenneth Ciongoli, "The institute fosters a better understanding of the special challenges and unique opportunities legal professionals face in an increasingly international world." Participants from the two countries share their experiences, strategies, solutions to common legal problems, and compare and contrast the different approaches to those problems.

The NIAF international legal conference is held in conjunction with the Foundation's May 10 Rome 2005 Gala Benefit Dinner at the Westin Excelsior Hotel. The Rome Gala Dinner is a celebration of the business, political and cultural ties between Italy and the United States. The NIAF Rome 2005 Gala Honoree is Luca di Montezemolo, chairman of FIAT SpA and chairman of Confindustria. Mr. Montezemolo will receive the NIAF U.S./Italy Friendship Award for his corporate accomplishments in leading Italians and Americans into the 21st century.

Conference participants will receive Continuing Legal Education (CLE) credit for attending the conference. Cost: $450 per person includes conferences, luncheon, reception and gala dinner. To register for the conference contact Kristi Pappalardo, NIAF conference coordinator at 202-939-3109; fax 202-234-0651, or kristina@niaf.org

The NIAF is a non-profit, non-partisan foundation dedicated to promoting the contributions of Italian Americans. The Foundation has a wide-range of programs that provide scholarships and grants, conferences and cultural seminars. Visit our website at www.niaf.org.