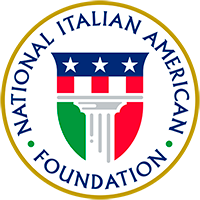 About

Join

Events

Programs

Culture

Support

The National Italian American Foundation's 44th Anniversary Gala Celebrating the NIAF 2019 Region of Honor—Molise

FOR IMMEDIATE RELEASE

CONTACT:
Natalie Wulderk
nwulderk@niaf.org
+1-202-939-3117

---

(Washington, D.C. – August 5, 2019) The Omni Shoreham Hotel will be swathed in festive colors of red, white and green November 1-3, when the National Italian American Foundation (NIAF) celebrates its 44th Anniversary Gala Weekend.

The Gala Weekend begins on Friday, November 1, 6 – 8 p.m., with our NIAF Aperitivo! event for young Italian American and Italophile professionals! Refreshing Italian style cocktails and complimentary aperitivo bites will be served while up and coming leaders meet and mingle with other members of the Italian American community. Open to the public. For tickets, visit www.niaf.org/gala.

Also, on Friday, November 1, at 8 p.m., enjoy the evening with Celebrity Chef Mary Ann Esposito as she takes you through an elegant, three-course dinner inspired by the cuisine of Molise, the NIAF 2019 Region of Honor. Each ticket purchase includes Esposito's latest cookbook, Ciao Italia: My Lifelong Food Adventures in Italy. Seating for this unforgettable dinner is limited, so purchase your tickets now at www.niaf.org/gala.

On Saturday, November 2, Expo Italiana will showcase entertaining, educational and commercial offerings of Italian and Italian American exhibitors, 9 a.m. – 4 p.m. From the best Italian wines, to iconic Italian Vespas, curated tours of Italy, Tuscan cigars, free samples of Italian culinary artistry, and espresso, this is the largest annual Italian Festival in the Nation's Capital. Throughout the day, learn about Italian dual citizenship, genealogy, language and travel programs; watch a presentation about Luigi Del Bianco, chief carver of Mount Rushmore; brush up your Italian language with the Italian Cultural Society of Washington; view the top 3 finalists' films for The Russo Brothers Italian American Film Forum; and sit in on Gelato 101 for a lesson and tasting with the owner of Dolci Gelati. Don't forget to stop by the NIAF photo booth! Free and open to the public. For more information, contact Julia Streisfeld at expoitaliana@niaf.org.

As the Expo Italiana concludes, the evening festivities will begin with the NIAF Gala Receptions, where guests dressed in elegant ball gowns and black tuxedos will enjoy cocktails and bid in the silent auction preceding the NIAF 44th Anniversary Gala Awards Dinner at 7:30 p.m. The seated, black-tie, Molisano-inspired dinner recognizes honorees who have achieved special distinction and reflected pride of the Italian and Italian American communities in their outstanding accomplishments. This year, NIAF is pleased to honor Chairman & CEO of The AmeriHealth Caritas Family of Companies Paul A. Tufano; CEO of Becton, Dickinson and Company Vincent A. Forlenza; and real estate investor and Chairman, U.S. Semiquincentennial Commission Daniel DiLella. More honorees will be announced leading up to the Gala. Emceed by NIAF Board Member, two-time Emmy Award winner, and anchor of Mornings with Maria and Maria Bartiromo's Wall Street on Fox Business Network, and Sunday Morning Futures on Fox News Channel Maria Bartiromo, this is the premier Italian American event in the country and you won't want to miss it. For tickets and sponsorships, visit www.niaf.org/gala.

The annual and much anticipated After Hours Party is your opportunity to untie your bowtie after the Gala and join in the most famous Italian party in America. DJ Peter Martino will be playing a fantastic mix of today's top hits along with Frank Sinatra and Dean Martin classics to sing your heart out and dance to with your fellow Italian Americans. This is an after party NOT to forget!

The Gala Weekend will close with a Sunday Mass, conducted in Italian, the morning of November 3, at the Holy Rosary Church, in Washington, D.C.

For further updates on the NIAF Gala Weekend schedule, which are subject to change, please visit www.niaf.org/gala.

---

The National Italian American Foundation (NIAF) is a non-profit, non-partisan organization dedicated to preserving, promoting and protecting the Italian American heritage and culture. To learn more about the Foundation and become a member, please visit www.niaf.org.