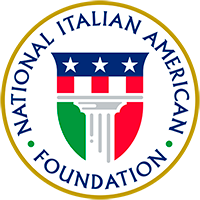 About

Join

Events

Programs

Culture

Support

The National Italian American Foundation Reacts To Ethnic Stereotyping of Judge Alito with Open Letter in the New York Times

FOR IMMEDIATE RELEASE 

Contact:   Elissa Ruffino (NIAF) 202/939-3106 or elissa@niaf.org

---

(WASHINGTON, DC—November 15, 2005) The National Italian American Foundation (NIAF) Board of Directors placed an open letter in The New York Times today urging the United States Senate and the media to treat the nomination of Judge Samuel A. Alito, Jr. to the position of Associate Justice of the United States Supreme Court with dignity, respect and fairness.

"The NIAF assails ethnic stereotyping or any attempts to marginalize an individual's record with ethnic codes to further any political agendas," NIAF Chairman Dr. A. Kenneth Ciongoli, said.

As a non-profit, non-partisan organization that has served the Italian American community for 30 years, NIAF believes that individuals should be judged on their achievements, not their ethnic or racial heritage.

The NIAF is proud that Judge Alito is a son of Italian immigrants, and of his outstanding academic credentials and impeccable integrity.

The National Italian American Foundation (NIAF) is a non-profit, non-partisan foundation dedicated to promoting the contributions of Italian Americans. The Foundation has a wide-range of programs that provide scholarships and grants, conferences and cultural seminars. Visit our website at www.niaf.org.