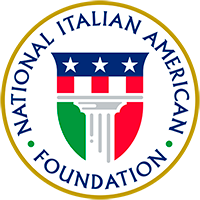 About

Join

Events

Programs

Culture

Support

Ferrero is a premier sponsor of NIAF. Learn More

The National Italian American Foundation (NIAF) Mourns the Passing of Carmen Berra

FOR IMMEDIATE RELEASE 

Contact:   Elissa Ruffino (NIAF) 202/939-3106 or elissa@niaf.org

---

Attributed to NIAF Chairman Joseph V. Del Raso and NIAF President John M. Viola

On behalf of the National Italian American Foundation (NIAF) Board of Directors, we are deeply saddened by the death of Carmen Berra, beloved wife of Yankee legend Yogi Berra. We extend our heartfelt condolences to the Berra family. Mrs. Berra passed away on Thursday, March 6, 2014, following complications from a recent stroke. She was 85.

Carmen was a longtime supporter and good friend of the Foundation. Together with Yogi, they attended many of our anniversary galas in the nation's capital and our regional events in New York City. Carmen was always at Yogi's side cheering him on especially when he received a NIAF Lifetime Achievement Award in Sports during the NIAF 21st Anniversary Awards Gala in 1996.

Carmen and Yogi have always been admired for their commitment to the Italian American community as well as their work at the Yogi Berra Museum and Learning Center and its positive impact on young people today.

To the NIAF family, she was most generous with her time and engaging personality. She will be deeply missed by us all.

The National Italian American Foundation (NIAF) is a non-profit organization based in Washington, D.C., dedicated to preserving the heritage of Italian Americans. Visit www.niaf.org.