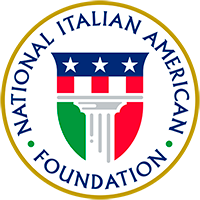 About

Join

Events

Programs

Partnerships

Culture

The National Italian American Foundation Announces New Corporate Sponsor thatsArte.com

FOR IMMEDIATE RELEASE

CONTACT:
Danielle DeSimone
National Italian American Foundation
202-939-3122
ddesimone@niaf.org

---

(Washington, D.C. – May 21, 2018) The National Italian American Foundation (NIAF) is pleased to announce its newest Corporate Sponsor, thatsArte.com. thatsArte.com is a website-based homeware store that is dedicated to highlighting unique Italian pottery from various regions throughout Italy.

"We founded thatsArte.com ten years ago, fueled by our passion for Italian craftsmanship and excited to show the world the varied and beautiful the work of our artisans. We set out on a trip through Italy, where we learned about regional traditions of Italian pottery and started collaborating with many well-reputed artists, as well as local artisans," said Manuela Morena and Tiziana Manzetti, founders of thatsArte.com. "As proud sponsors of NIAF, we aim to focus on the diversity and uniqueness of Italian craftsmanship, a central part of our culture and heritage."

"For centuries, ceramics have been such a fundamental part of the fabric of the Italian culture and it is therefore such an honor to work with thatsArte.com and provide our members with the ability to bring home high-quality 'Made in Italy' products," said Gabriella Mileti, NIAF Program Manager of Government Affairs and Community Outreach.

Each piece of pottery for sale on the website is hand-picked by thatsArte.com's staff, located in Italy, who sell artwork and pottery that reflect Italy's rich and diverse heritage. Their collection features 14 artists and craftsmen whose works are representative of the heritage of six Italian regions: Deruta, Gubbio, Montelupo Fiorentino, Caltagirone, Messina, and Civita Castellana. thatsArte.com also offers personalized service for customers who want to purchase customized ceramics by working closely with the artisans.

NIAF Members will receive exclusive discounts on all thatsArte.com products, which can be accessed through their online membership portal.

For more information on thatsArte.com, visit https://www.thatsarte.com/. To learn more about NIAF's other corporate sponsors, please visit https://www.niaf.org/about-the-niaf/corporate-sponsorships/.

---

The National Italian American Foundation (NIAF) is a non-profit, non-partisan organization dedicated to preserving, promoting and protecting the Italian American heritage and culture. To learn more about the Foundation and become a member, please visit www.niaf.org.