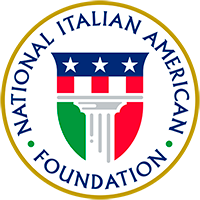 About

Join

Events

Programs

Partnerships

Culture

The National Italian American Foundation Announces 2018 Region of Honor: Puglia

FOR IMMEDIATE RELEASE

CONTACT:
Danielle DeSimone
National Italian American Foundation
202-939-3122
ddesimone@niaf.org

---

(Washington, D.C. – June 19, 2018) The National Italian American Foundation (NIAF) is pleased to announce its 2018 Region of Honor: Puglia. Each year, NIAF collaborates with a region in Italy by promoting its culture, business, and tourism in the United States, while also traveling to the region to promote cultural exchange.

Co-Chairs Gabriel A. Battista and Patricia de Stacy Harrison, and members of the Foundation's executive committee and Board of Directors will travel to Puglia June 26-30, following two days of meetings in Rome with the NIAF Board and the President of the Senate of the Italian Republic Maria Elisabetta Alberti Casellati. This annual "Mission to Italy" brings together NIAF's leaders to discuss key issues influencing cultural, economic and diplomatic relations between our two nations, in Puglia. While visiting the 2018 Region of Honor, NIAF leadership will explore the region's notable historic sites and meet with the President of the Region of Puglia, the Hon. Michele Emiliano, as well as with representatives from Confindustria Puglia.

"Puglia offers a true Italian experience with its wonderful food, great regional wine, secluded beaches and spectacular scenery," said NIAF Co-Chair Patricia de Stacy Harrison. "But most of all, it offers us an opportunity to connect to a centuries-old culture and welcoming people."

"I am looking forward to exploring the quality food and wines of Puglia along with its historic, ancient ruins, stunning coastlines and beautiful farmland," said Co-Chair Gabriel A. Battista.

During the NIAF mission, the delegation will meet the participants of the 2018 Ambassador Peter F. Secchia Voyage of Discovery Program, now in its 19th year. Seventeen university students of Italian heritage are participating in this year's program, which is dedicated to strengthening their understanding of their rich cultural heritage and introducing them to their ancestral homeland and the many contributions Italy is making to the world. For the sixth consecutive year, participants are giving back to the Italian community with a service project, in addition to exploring Puglia's numerous historic and cultural highlights.

The famous heel of Italy's boot, Puglia boasts sun-bleached coasts, Medieval towns perched atop mountainsides and a regional pride rooted firmly in its agricultural communities that is still relatively untouched my widespread tourism. Puglia is also home to several UNESCO World Heritage Sites, such as the famous trulli. The National Italian American Foundation looks forward to sharing Puglia's rich culture and beauty over the course of this year as our 2018 Region of Honor.

For information about NIAF's Mission to Italy and scheduled events, contact NIAF International Relations Liaison Carlo Piccolo at carlo@niaf.org.

---

The National Italian American Foundation (NIAF) is a non-profit, non-partisan organization dedicated to preserving, promoting and protecting the Italian American heritage and culture. To learn more about the Foundation and become a member, please visit www.niaf.org.