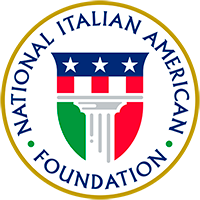 About

Join

Events

Programs

Partnerships

Culture

The Chapel of the Holy Shroud in Turin Reopens After 2 Year Restoration Project

FOR IMMEDIATE RELEASE

CONTACT:
Natalie Wulderk
202-939-3117
nwulderk@niaf.org

---

– NIAF donated $30,000 to the Restoration Project in 2016 –

(Washington, D.C. – January 17, 2019) – The National Italian American Foundation (NIAF) is pleased to announce that, as of last week, the Chapel of the Holy Shroud in Turin has reopened after two years of restoration. NIAF, with the support of its members and donors, contributed $30,000 (€27,000) to the chapel's restoration project in 2016.

A NIAF delegation visited the chapel in June 2016 to check the condition of the 18th- century frescos by painters Piero Alzeri and Michele Antonio Milocco before they were restored. The restoration started in September of that year with the Venaria Reale Center of Conservation and Restoration managing the project. An official reopening ceremony of the chapel happened on Friday, January 11, 2019.

"We at NIAF decided to restore this chapel because we were aware of the devotion to the Shroud of all the Italians and Italian Americans in the United States," said NIAF Chairman Emeritus Joseph V. Del Raso, Esq. "Today more than ever, our projects are aimed at preserving Italian treasures, but this intervention has a special importance, as a symbol of our attachment to our Christian roots."

The Shroud Museum, located in the chapel's crypt, has been identified as a cultural and ethical center. Since 1998, a full-sized detailed replica of the Shroud has been displayed in the chapel's crypt as well as other artifacts collected by the Confraternity of the Holy Shroud and from the International Center of Sindonology (CIS). CIS has been following scientific research on the Shroud for over 50 years and is responsible for the scientific management of the exhibition center. The Shroud itself is encased in a golden casket in the Turin Cathedral, which is located nearby the chapel.

CIS External Relations Director Paola Cappa wrote to NIAF, "All of this was made possible thanks to your support. You believed in the value and potential of our sacred building. We are happy to welcome the NIAF Board of Directors to visit the chapel when they have the next opportunity to travel to Italy. We look forward to further strengthening the bonds between CIS and NIAF in the future."

The chapel can once again hold religious functions, but even intends to serve as a venue for Turin's concerts, cultural programs and exhibits.

Other organizations that contributed to the restoration of the chapel's frescos include the CRT Foundation (€36,000) and the Compagnia di San Paolo (€30,000).

---

The National Italian American Foundation (NIAF) is a non-profit, non-partisan organization dedicated to preserving, promoting and protecting the Italian American heritage and culture. To learn more about the Foundation and become a member, please visit www.niaf.org.