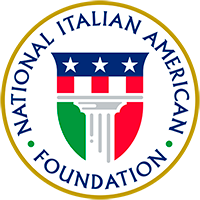 About

Join

Events

Programs

Culture

Support

Ferrero is a premier sponsor of NIAF. Learn More

President Bush Meets with Italian American Leaders at the White House on Columbus Day 2001

FOR IMMEDIATE RELEASE

Contact:   Elissa Ruffino (NIAF) 202/939-3106202/939-3106 or elissa@niaf.org

---

** Liza Minnelli Performs at Ceremony**

(WASHINGTON, DC – October 8, 2001) President George W. Bush will meet with National Italian American Foundation (NIAF) Chairman Frank J. Guarini, NIAF President Joseph R. Cerrell, and a delegation of Italian American leaders today at the White House to sign the annual Columbus Day Proclamation.

Actress Liza Minnelli will sing "New York, New York" to the guests during the ceremony. Ms. Minnelli had been honored by the NIAF with a Special Achievement Award in 1988 and she established a NIAF scholarship in the name of her late father, Vincenzo Minnelli.

Mrs. Peter J. Ganci, widow of New York Fire Department Chief Peter J. Ganci, Jr. who perished in the collapse of New York City's Twin Towers, and her three children are guests of the NIAF at the ceremony. The Ganci family will be joined by a group of prominent Italian Americans from throughout the country, which includes leaders in business, government, education and science.

During the ceremony, Guarini and Cerrell will present President Bush with the book, Italians in America: A Celebration, an illustrated history of Italian Americans in U.S. history and culture, that features many little-known facts and achievements of Italian Americans, the nation's fifth largest ethnic group.