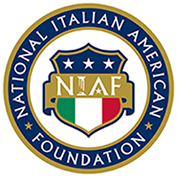 About

Support

Membership

Programs

Culture

OHIO Educator Mary Lou Casanta To Provide Greater Education Opportunities for Regional Students as NIAF Area Coordinator

FOR IMMEDIATE RELEASE 

Contact:   Elissa Ruffino (NIAF) 202/939-3106 or elissa@niaf.org

---

(WASHINGTON DC — May 4, 2005) Mary Lou Casanta of Upper Arlington, Ohio, a professor of education at Ohio Dominican University in Columbus, has been appointed National Italian American Foundation (NIAF) area coordinator in Central Ohio by NIAF Vice Chairman Joseph R. Cerrell at the Foundation's annual board meeting in Washington, D.C.

As area coordinator, Ms. Casanta will coordinate NIAF activities and programs to increase visibility throughout Central Ohio. Over the years, many young people in the state have benefited from the millions of dollars NIAF has devoted to scholarships, grants, mentoring, US/Italy student exchanges and educational student seminars.

An educator for more than 20 years, Ms. Casanta received her master's degree in education from The Ohio State University. She is also a graduate of Leadership Upper Arlington and has studied in Italy, Greece, Spain, and Kenya. She has been a classroom teacher, a teacher consultant in the Columbus Public Schools System and has taught at St. Agatha School. As a goodwill ambassador for education, Ms. Casanta has traveled to many of the Columbus Sister Cities. Recently, She was selected as one of 50 higher education representatives to participate in the US-China Conference in Education held in Beijing, China. She is a member of The Kappa Delta Pi International Honor Society in Education and has served on the executive council as an elected officer. Ms. Casanta also served on the Ameriflora founding committee. She led the Italian-American component for Columbus' Quincentennary Celebration in 1992.

Ms. Casanta is active in the arts community and has worked with Opera Columbus, the Columbus Symphony, and has served as a board member and president of Friends of the Arts in Upper Arlington. She has participated in numerous non-professional theatre productions as both an actor and choreographer. Ms. Casanta also helped established a ballet academy in Columbus.

According to the U.S. Census 2000, Ohio has 675,749 Italian Americans, approximately 6 percent of the population.

The National Italian American Foundation is a non-profit, non-partisan foundation dedicated to promoting the contributions of Italian Americans. The Foundation has a wide range of programs that provide scholarships, student travel programs (Gift of Discovery – college age students go on an all expenses paid trip to Italy), grants, conferences and cultural seminars. Visit the website atwww.niaf.org.