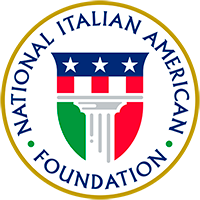 About

Join

Events

Programs

Culture

Support

Ferrero is a premier sponsor of NIAF. Learn More

NYC High School Student Receives Andrea Bocelli Concert Tickets

FOR IMMEDIATE RELEASE

Contact:   Elissa Ruffino (NIAF) 202/939-3106202/939-3106 202/939-3or elissa@niaf.org

---

*National Italian American Foundation Donates Tickets & Sponsors Reception*

(WASHINGTON, DC – December 5, 2001) Stephanie Tam, a Staten Island resident and freshman at La Guardia High School of Music, Art and Performing Arts in New York City, will attend the Andrea Bocelli concert and meet the Italian tenor on Saturday evening, December 8 at Board Walk Hall/Atlantic City Convention Center. The tickets for her and her family are compliments of the National Italian American Foundation (NIAF), an advocacy group in Washington, DC for Americans of Italian descent.

"Andrea Bocelli demonstrated his bond with the families of the victims involved in the tragic events on September 11th with his personal appearance and rendition of "Ave Maria" at Ground Zero on November 4," said Frank J. Guarini, NIAF chairman and former U. S. Congressman from New Jersey. "In keeping with that spirit, the NIAF is pleased to extend an invitation to a performing arts student who was directly affected by the tragedy to attend a performance by the acclaimed Italian tenor," said Guarini.

Stephanie Tam lost an uncle and her oldest sister Maurita (age 22), a recent graduate of Amherst College in the terrorist attack in New York City. This summer, Maurita Tam had toured Europe performing in churches with the Amherst College school choir and in September began working with one of the insurance companies located in the World Trade Center. Her uncle, an executive with Paine Webber, also perished in the disaster.

The Foundation will host a private reception immediately following Bocelli's concert in which the Tam family will meet Bocelli. Stephanie Tam is a first – year high student and a vocal music major. Also attending the reception will be race car legend Mario Andretti, actor/director John Tuturro and other guests who have purchased their concert tickets through the Foundation to benefit the NIAF/Bocelli Scholarship in Music.

In October 2000, Andrea Bocelli received the National Italian American Foundation's U.S./Italy Friendship Award during the NIAF gala awards dinner in Washington, DC. President Bill Clinton, Muhammad Ali and more than 3,100 prominent Italians and Italian American leaders in business, sports, entertainment, the professions, and government attended the dinner. Bocelli also performed via satellite with the Boccherino Institute Youth Orchestra from Lucca, Italy during the NIAF gala in honor of the Foundation's 25th anniversary.