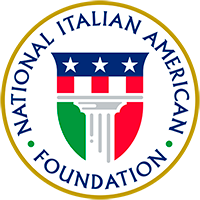 About

Join

Events

Programs

Culture

Support

NIAF Welcomes Academy Award Winner Roberto Benigni To San Francisco

FOR IMMEDIATE RELEASE

Contact:   Elissa Ruffino (NIAF) 202/939-3106 or elissa@niaf.org

---

NIAF WELCOMES ACADEMY AWARD WINNER ROBERTO BENIGNI TO SAN FRANCISCO
** Private NIAF Reception following U.S. Stage Debut of "TuttoDante" on May 26**
*Benigni's One-Man Show Premieres at Davies Symphony Hall*

(Washington, D.C., May 18, 2009) The National Italian American Foundation (NIAF) will host a private dessert and wine reception with Academy Award-winning actor and director Roberto Benigni welcoming him to San Francisco immediately following his U.S. stage debut of his critically acclaimed one-man show "TuttoDante" on May 26 at Davies Symphony Hall. NIAF previously honored Benigni at its 28th Anniversary Awards Gala (2003) in Washington, D.C., where he received a Special Achievement Award in Entertainment. The reception will be held at a different location to be announced.

"TuttoDante" is Benigni's unique creation of a fascinating journey that extends from current and daily events to the Divine Comedy. From moments of pure humor to moments of breathtaking poetry, including Canto V° from "The Inferno," Dante's medieval, cosmos-bestriding epic of sin, salvation and eternity.

Benigni has been perfecting his one-man show in his native Italy for the past 3 years, where more than one million passionate fans cheered in delight. After appearances to sold out theaters in France, England, Switzerland, and Greece, Benigni performs his show in English, peppered with Italian. For the finale he will recite the Fifth Canto in its original medieval Italian.

The Canto V° describes the tragic love story between Paolo and Francesca, condemned for the sin of lust to pass eternity on the first of the descending rings of hell.

The North American itinerary for "TuttoDante" is as follows:

DATE CITY/STATE VENUE

Tues. May 26 San Francisco, Calif. Davies Symphony Hall

Sat. May 30 New York, N.Y. Manhattan Center–Hammerstein Ballroom

Tues./Wed. June 2 & 3 Montreal, Quebec, Canada St. Denise Theatre

Sat. June 6 Boston, Mass. Berklee Performance Center

Sun. June 7 Toronto, Ontario, Canada Casino Rama

Wed. June 10 Quebec City, Canada Gran Theatre de Quebec

Fri. June 12 Chicago, Ill. Harris Theatre

The National Italian American Foundation (NIAF) is a non-profit organization dedicated to preserving and promoting the heritage and culture of Americans of Italian descent.