Join the National Italian American Foundation as we celebrate the best of Italian heritage and culture, our 2023 Region of Honor Emilia-Romagna, and the importance of the Italian Diaspora!

Saturday, October 14, 2023
Omni Shoreham Hotel, Washington D.C.
9:00 am – 3:30 pm: NIAF Forum
A series of seminars focused on the global Italian diaspora and transatlantic relations.
12:00 pm – 2:00 pm: U.S. First Ladies: Making History and Leaving Legacies – Victoria J. Mastrobuono Education Luncheon featuring Anita McBride, Former Chief of Staff to First Lady Laura Bush
Join NIAF for a special luncheon featuring a conversation with co-author of the very first textbook on U.S. first ladies and former Chief of Staff to First Lady Laura Bush, Anita McBride, to celebrate the release of U.S. First Ladies: Making History and Leaving Legacies.
5:30 pm – 6:30 pm: Campari Aperitivo
Get the night started right with the NIAF Aperitivo reception courtesy of Campari. Sip on Campari's signature cocktails while the DJ spins international beats.
7:00 pm – 10:00 pm: 48th Anniversary Dinner
Join leaders in business, politics, and the arts at the NIAF 48th Anniversary Gala.  The black-tie dinner will celebrate the 2023 Region of Honor, Emilia-Romagna, the Global Italian Diaspora and the 2023 honorees.
9:30 pm – 12:00 am: After Hours Celebration
Unwind Italian style after the gala with NIAF's After Hours Celebration. Enjoy a Venetian Hour featuring Italian desserts, libations and music.
Sunday, October 15
10:30 am – 11:30 am: Catholic Mass in Italian
Conclude your weekend at Holy Rosary Church, the Italian National Parish of Washington. Holy Rosary Church was established in 1913 to serve the Italian immigrants who first lived in its immediate neighborhood.

Stefano Domenicali
President & CEO, Formula 1®
(view bio)
Gerry Cardinale
Founder & Managing Partner
RedBird Capital Partners
(view bio)
 
 
Neil Giraldo
Musician and Songwriter
(view bio)
Veronica Berti Bocelli
CEO of Almud Music Editions
Vice-Chair of the Andrea Bocelli Foundation
(view bio)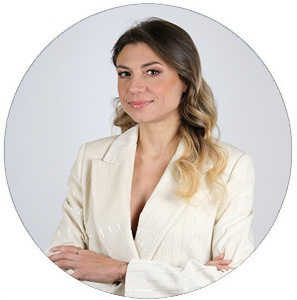 Sara Farnetti, PhD
Medical Doctor & Scientist
(view bio)

Maria Bartiromo
Anchor and Global Markets Editor for
FOX Business Network and FOX News Channel
Joe Piscopo
Entertainer, Actor and Radio Host
Presenting Sponsor

Title Sponsors
Platinum Sponsors