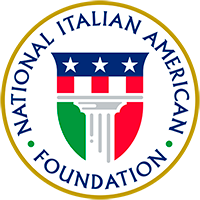 About

Join

Events

Programs

Culture

Support

Ferrero is a premier sponsor of NIAF. Learn More

NIAF Vice Chair Patricia de Stacy Harrison to be Honored by the American Society of the Italian Legions of Merit

FOR IMMEDIATE RELEASE 

Contact:   Elissa Ruffino (NIAF) 202/939-3106 or elissa@niaf.org

---

(Washington, D.C.— February 18, 2014) National Italian American Foundation International Vice Chairman and Board member Patricia de Stacy Harrison, who serves as the Corporation for Public Broadcasting (CPB) president and CEO, will be honored by the American Society of the Italian Legions of Merit (ASILM) at its 48th Annual Gala at The Pierre Hotel in New York City on February 20, 2014.

Ms. Harrison will be presented with the Grand Award of Merit for her distinguished work in media and communications. The award is the Society's highest honor. Previous recipients include Supreme Court Justice Antonin Scalia, the Honorable Ronald Spogli, former United States Ambassador to Italy, and renowned artist Arnaldo Pomodoro.

"I am so very honored to receive the American Society of the Italian Legions of Merit Grand Award of Merit and I will accept it on behalf of all those Italian Americans, in my family, and beyond, who came to this country and worked through great courage and sacrifice and never ending commitment to be good citizens of this great democracy," Harrison said.

"On behalf of our entire Foundation, I want to send our congratulations to Pat for the well-deserved and prestigious honor of the Grand Award of Merit", NIAF President John M. Viola said. "Pat has always been an incredible role model for in the Italian American community and in the nation at large, and her many accomplishments and incredible leadership means so much to NIAF and our work. Our organizations both seek to embrace and celebrate our Italian American heritage and Pat is shining example for the rest of us to follow."

Ms. Harrison has served on the NIAF Board of Directors since 2007. She also served as a former United States Assistant Secretary of State for Educational and Cultural Affairs and Acting Under Secretary for Public Diplomacy and Public Affairs.

Based in New York City, the nonprofit American Society of the Italian Legions of Merit works to strengthen the ties of friendship and understanding between Italy and the United States through beneficial and charitable purposes.