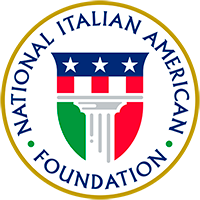 About

Join

Events

Programs

Culture

Support

Ferrero is a premier sponsor of NIAF. Learn More

National Italian American Foundation Responds to Saturday Night Live Wario Skit

FOR IMMEDIATE RELEASE

CONTACT:
Natalie Wulderk
nwulderk@niaf.org
+1-202-939-3117

---

(Washington, D.C. – May 12, 2021) In an era of enhanced sensitivity to racial and ethnic stereotyping, Saturday Night Live's sophomoric Wario skit demonstrates that a profound double standard continues to exist when it comes to "acceptable" caricaturing of Italians in popular culture. The National Italian American Foundation condemns such media depictions which run completely counter to the spirit of the times and the aspirations of the nation.

---

The National Italian American Foundation (NIAF) is a non-profit, non-partisan organization dedicated to preserving, promoting, and protecting the Italian American heritage and culture. To learn more about the Foundation and become a member, please visit www.niaf.org.